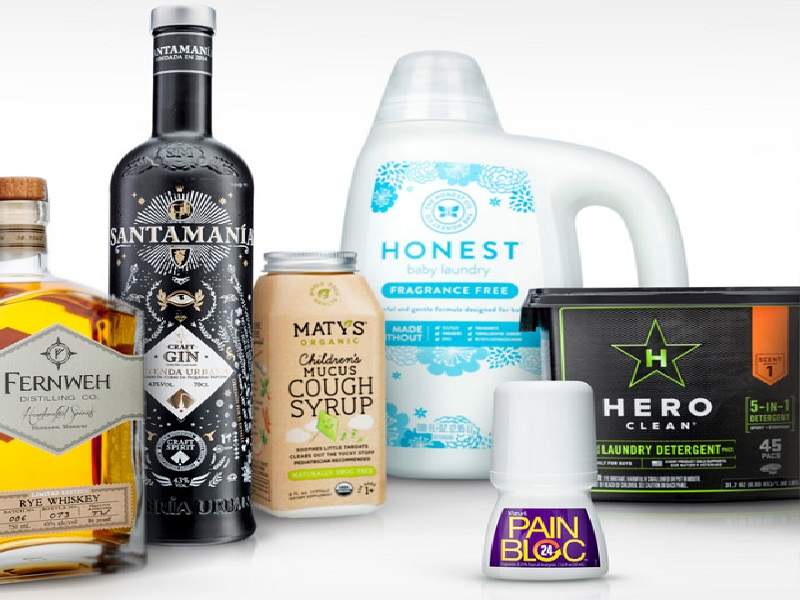 US supplier of plastic, glass and metal containers and closures Berlin Packaging has pocketed a company record of 11 medals in six categories at the 2018 National Association of Container Distributor (NACD) packaging awards competition.
The annual ceremony rewards the most innovative packages launched during the previous year and saw packaging solutions company TricorBraun bag ten medals in 2017 and Berlin Packaging reaching 11 in 2018.
The US-based company, which is valued at $2.6bn, has won a total of 39 awards in the previous five years of the competition.
Among the 2018 victories were one gold medal for the Household, Chemical & Automotive category, seven silver medals in categories ranging from Drug & Pharmaceutical to Beverage, and three bronze awards.
Berlin Packaging CEO and chair Andrew Berlin said: "We're thrilled with the continued recognition from the NACD, especially as it successfully highlights our dedication and willingness to provide our customers with the right solutions to address their packaging needs and improve their bottom lines."
The bottle that gained Berlin Packaging the third place was designed by the firm's Studio One Eleven design division.
Berlin said: "Whether it's the world-class capabilities of our Studio One Eleven design division to create innovative packaging solutions or the proactive advocacy from our Quality team or our capital lending, we offer these and many other income-boosting services at no-charge in exchange for packaging business."
Berlin Packaging Innovation & Design vice-president and leader of Studio One Eleven Scott Jost said: "Great design makes business sense. Our team of designers, engineers, market researchers, and tooling experts works hand-in-hand with the rest of Berlin to deliver compelling innovations that work with consumers and our customers' supply chains."