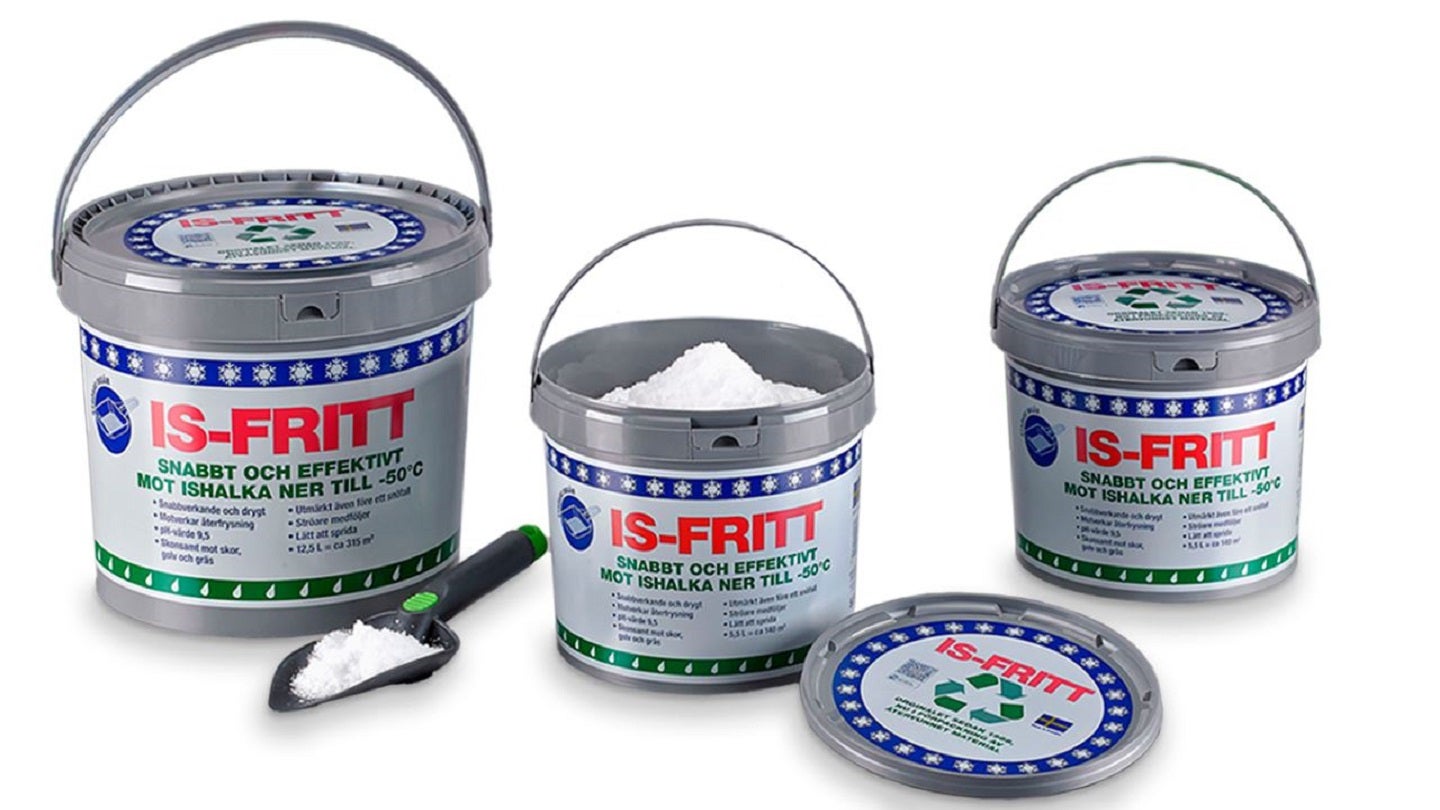 Swedish household goods firm Everbrand has improved the sustainability of its de-icing brand IS-FRITT in partnership with Berry Global.
Berry Global kept the brand's previous SuperLift container but has added 50% post-consumer recycled (PCR) plastic to it.
The company said it had improved the container's sustainability without compromising its light weight, easy handling or consumer convenience.
In addition, Berry Global changed the colour from white to grey.
Everbrand CEO Alexander Axelsson said: "An obvious next step in our sustainability strategy was to change the material composition of the containers we use for IS-FRITT.
"Our goal was to reduce the use of virgin plastic for packaging and to use recycled material instead while also ensuring that our containers can be recycled again after they have been used."
The SuperLift container is part of the Berry PCR range, which also features other containers made with up to 50% PCR material as standard.
According to Berry Global, all the PCR range containers are made with only polypropylene (PP), which improves their recycling and circularity.
Axelsson added: "We have always been very satisfied with the SuperLift container and were quite relieved that Berry was able to deliver it with recycled plastic content.
"It fully meets our other demands as well: it is eye-catching, has high quality, is sturdy and stackable."
IS-FRITT offers a range of de-icing products that contain no additives.
Based in Indiana, Berry Global works with clients to develop, design and manufacture packaging products that can contribute to a circular economy.
In November last year, the company partnered with Norwegian ice cream company Diplom-Is to develop sustainable packaging for the company's Royal brand.
Diplom-Is will switch to a new non-carbon black version of its previous carbon black containers.
Berry Global said the packaging solution allows waste to be detected by Near Infra-Red (NIR) scanners, making it more easily sortable.