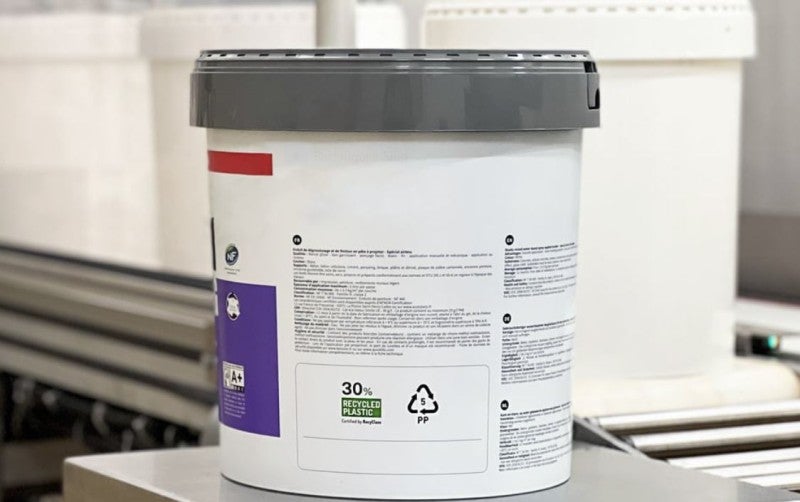 US-based plastic packaging company Berry Global has received RecyClass certification for its facility in La Genête, France.
The certification allows the company to print RecyClass labelling on the non-food packaging pails produced at the facility.
Berry provided external auditor Terra with the necessary documentation to evaluate the facility's process and products to receive the certification.
The company said that the on-site audit was completed without any difficulties.
RecyClass certification allows the facility to meet the requirements for reliable claims about recyclability and recycled content in packaging.
Berry said it can use up to 80% post-consumer resin (PCR) material in a number of its solutions for non-food products.
Berry La Genête factory manager Sébastien Morey said: "Many of our customers require a reliable way to show their customers and the authorities that their packaging solutions are recyclable and contain recycled material, including the amount.
"RecyClass certification provides an appropriate solution for our non-food customers.
"Their response has been very positive as it now means they can make credible claims about the use of post-consumer recycled material in their Berry packaging solutions."
The certification comes as more companies are switching to sustainable materials to comply with the EU's goal to make all its plastic recyclable and reusable by 2030.
As part of this effort, countries such as Spain and the UK have imposed or plan to impose special taxes on non-reusable plastic packaging.
The cross-industry RecyClass initiative aims to promote plastic packaging recyclability and its certification demonstrates the degree to which a packaging product can be recycled.
It also validates the percentage of recycled content added to plastic products.
Last month, RecyClass approved two packaging adhesives developed by Dow as suitable for mechanical recycling.
Dow's solvent-free MOR-FREE L 75-300/ CR88-300 and water-borne ROBOND L-350/ CR-3 lamination adhesives are used for several polyethylene film packaging applications.