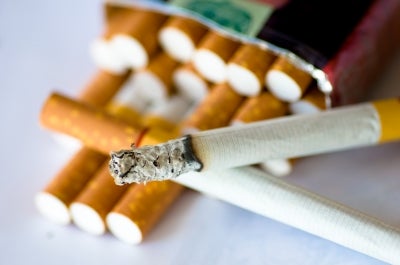 The British Heart Foundation (BHF) has called on the UK Government to adopt plain cigarette packaging, after a recent study revealed that it makes it easier for people to smoke less or quit.
The group, which conducted a survey for 2,700 people aged 16-25, found that more than 75% believe that plain packaging, with large health warnings in bold letters and no branding, may prevent people from smoking.
Nearly 25% said that one branded cigarette pack was less harmful compared to another based on the packet design alone.
The study observed that nearly 16% prefer to buy designer package of cigarettes, while 12% responded that they would like to buy branded cigarette as it was considered 'cool'.
In addition, 87% of the those who took part said that plain package is less attractive and does not provoke a purchase compared to branded packs. It could also make a significant contribution in discouraging young smokers.
The UK Government has banned tobacco advertising, but firms are taking advantage of the loopholes of glitzy packaging and advertise tobacco on the cigarette box.
69% young people involved in the study agreed that cigarette packaging was a form of advertising.
The report found that some 200,000 children and young people in England start smoking each year, and more than two thirds of the UK's existing 10 million smokers started before they turned 18.
The UK Government has decided to take a public consultation by spring 2012 on whether the country should adopt plain packaging for tobacco products.
Caption: The study found that [lain package of cigarettes is less attractive compared to branded packs. Image courtesy of hinnamsaisuy.