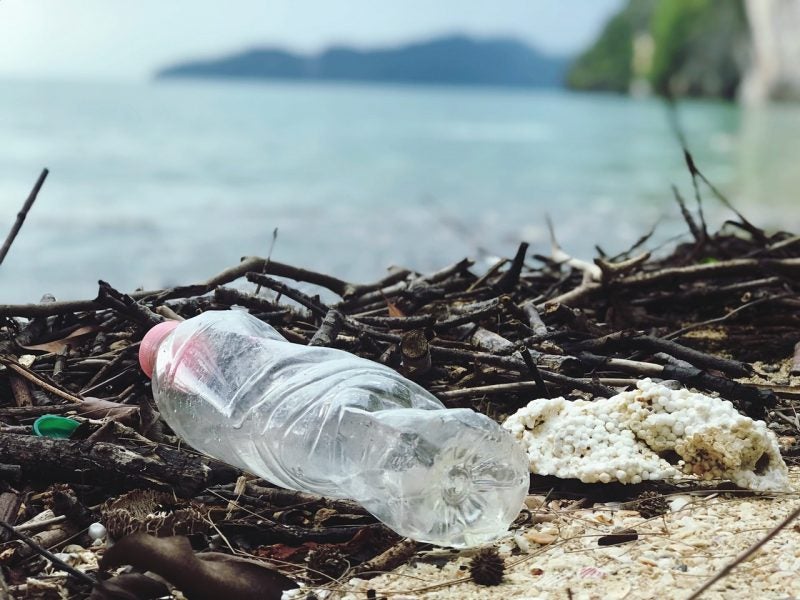 Skincare company Biotherm has partnered up with non-profit environmental organisation Surfrider Foundation Europe to spread awareness of ocean pollution, after pledging to implement a fossil-free approach to plastic packaging within the next five years.
Through its environmental programme Biotherm Water Lovers, Biotherm will help mobilise volunteers in Europe and support Surfrider's 2,200 beach clean-ups while fuelling scientific research. The Biotherm Water Lovers programme was launched in 2012 to preserve the world's waters in partnership with Mission Blue, a US organisation that empowers communities to protect hubs that are critical for the health of oceans.
Biotherm global president Giulio Bergamaschi commented: "In this time of urgency, awareness of the plastic pollution crisis is key, but action is truly critical. That is why we work in partnership with world-class experts to help educate communities and also clean up the waters from plastic pollution."
In addition to the partnership, Biotherm is already implementing a non-fossil approach to plastic packaging to be carried out in the next five years. The brand said that in 2020 all PET packaging will be made from 100% recycled PET, while by 2023 all products will contain a minimum of 50% recycled plastic. At the same time, Biotherm will implement the use of bio-recycled plastic and by 2025 the company pledges to be 80% fossil-free in its overall plastic consumption.
Surfrider Foundation Europe CEO Florent Marcoux said: "Surfrider Foundation Europe works on a daily basis with key actors aiming to defend this common good for humanity, with the sole purpose of triggering real changes at the heart of our societies.
"It's through this approach that Surfrider Foundation Europe joins today the Biotherm Water Lovers programme, with the ambition to support and challenge the brand in the improvement of its environmental impact."