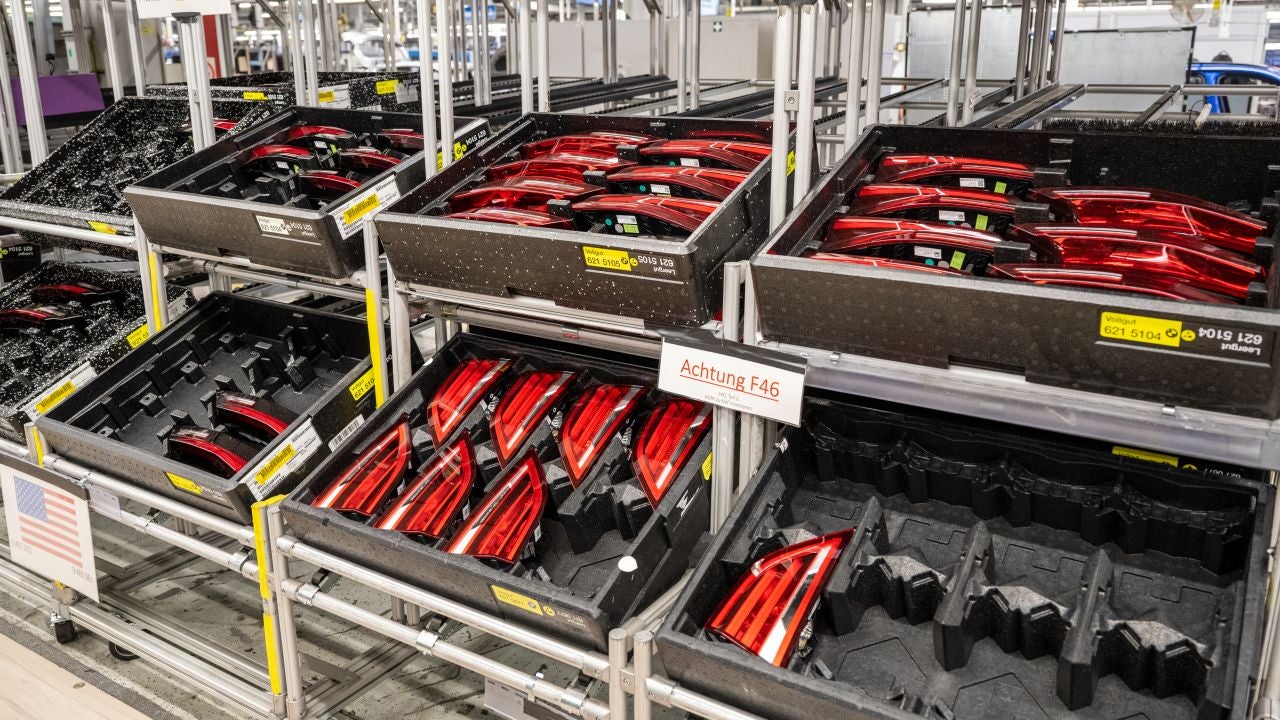 German luxury vehicle manufacturer BMW Group has revealed plans to increase the use of recycled material in its packaging across its European plants.
The company intends to improve the sustainability of its packaging logistics through several projects and work with suppliers to reduce carbon emissions.
This initiative will enable BMW to increase the proportion of recycled material in its reusable packaging for logistics purposes from around 20% to more than 35% this year.
The company's new expanded polypropylene (EPP) packaging already contains 25% recycled material, which contributes to saving almost 280t of carbon dioxide (CO₂) emissions a year.
BMW Group is currently testing packaging containing 100% recycled material. If successful, this will become standard for new contracts from 2024.
In addition, the company is introducing folding plastic pallets made from more than 90% recycled material to replace pallet cages made of steel.
The use of 15,000 of these containers can reduce CO₂ emissions by around 3,000t a year.
BMW Group is also launching pilot projects that intend to replace oil-based substances such as polyethylene (PE) and polypropylene (PP) with bio-based materials.
The company is exploring opportunities to use materials from recycled household appliances in its packaging. It aims to use alternatives to raw materials across its operations in the future.
BMW Group production network and logistics head Michael Nikolaides said: "Our 're:think, re:duce, re:use, re:cycle' approach is being implemented consistently in packaging logistics, too.
"We're using innovative strategies to consistently reduce the volume of resources we use, thus reducing our carbon footprint.
"We in Logistics are also doing our part to get the BMW iFACTORY up and running – with a particular focus on the 'green' side of things."
BMW's iFACTORY project is a strategic vision for its global production network, through which the company aims to improve its flexibility, efficiency, sustainability and digitalisation.