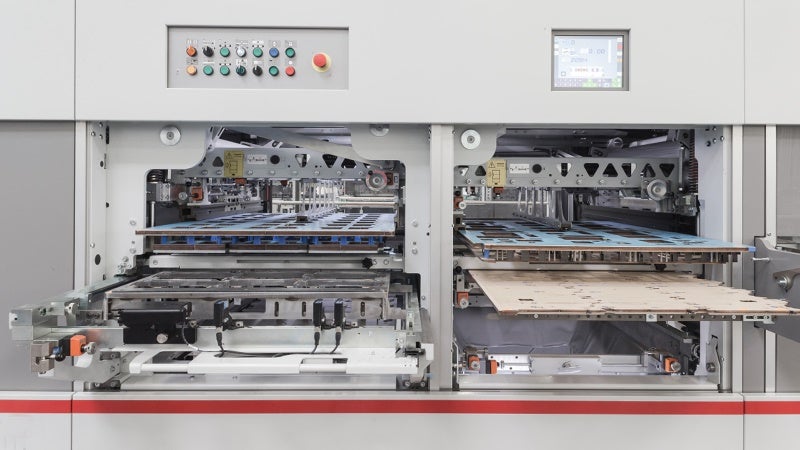 Packaging industry machinery and services provider Bobst has made a strategic investment in packaging industry creasing system supplier CITO-SYSTEM.
As part of this, Bobst will own 51% in CITO-SYSTEM and the remaining will be held by the latter's management.
It will continue to operate under the same management. 
Headquartered in Schwaig/Germany, CITO-SYSTEM provides various components used in converting and die-making industries. 
CITO-SYSTEM managing director Jürgen Mariën said: "Production performance and quality is made by high-tech machines in combination with perfect tools and processes. Now BOBST and CITO-SYSTEM, leading suppliers in the packaging and tooling industries, are working hand in hand. Combining the two companies' innovation expertise we can improve performance and quality for the benefit of our customers. 
"I am happy about the new situation because this joint venture makes CITO-SYSTEM a stronger partner for our customers' success."
In 2017, BOBST acquired a majority participation in BOXPLAN that specialises in die-cutting innovative technologies including the Hybridsetter equipment.
It also formed BOBST Certification Program in 2018 to support die-makers.
Bobst Business Unit Services head said Julien Laran said: "In a world where agility and sustainability are the most critical elements for packaging production, BOBST recognises the strategic role played by tooling. Our partnership with CITO-SYSTEM will optimise the entire packaging chain in terms of innovation and standardisation.
"Together, we can help optimising and transforming a very fragmented industry, ensuring that die-makers can manufacture and distribute the best possible tooling for an agile packaging production which provides converters with a significant competitive advantage."