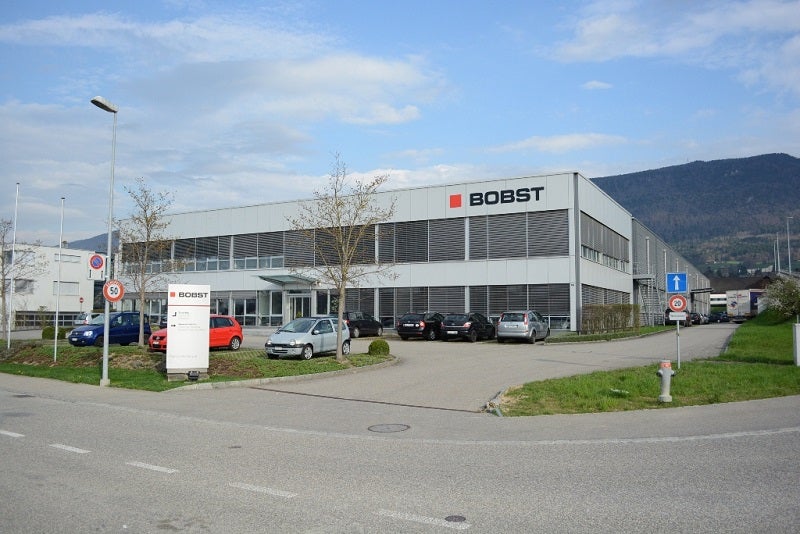 Swiss packaging machinery provider Bobst has announced a strategic partnership to recycle polyethylene terephthalate (PET) based multilayer laminates used for thermoformed food trays.
The company has collaborated with barrier film consultant Evertis and industrial adhesives specialist BASF to support recycling company Sulayr.
The companies will combine their knowledge of the packaging value chain in their approach to the closed-loop recycling of PET-based laminates.
They aim to help Sulayr comply with the European Green Deal, which requires all packaging produced in the European Union to be made reusable or recyclable by 2030.
This presents a particular challenge for multilayer packaging laminates, whose layers must be separated before they can enter the recycling stream.
Sulayr has commercialised a multilayer recycling process that achieves closed-loop status and allows PET to be reused with 'virtually zero waste'.
This process is based on a multilayer film produced by Evertis, which includes PET and polyethylene (PE) layers laminated on a Bobst coating system using BASF Epotal water-based adhesive.
The multilayer films can be used for a number of packaging applications such as thermo-formed food trays.
After they are used, the waste is delivered to sorting facilities and can then be used as raw material in a closed-loop cycle.
After separating the layers, Sulayr prepares the PET for re-use before it is delivered to Evertis and other film producers, who can restart the cycle.
Bobst said in a statement: "While a circular economy practice for packaging materials with PET content already exist, the process can be improved to become more practical and effective, if the whole value chain works together to make separation of layers easier.
"Seen as an important step towards universal recycling of PET, enabling its continued use in a Green Deal-compliant packaging economy, the process can apply to both post-consumer and post-industrial waste, meaning it has enormous potential to transform the entire PET-based packaging use model."