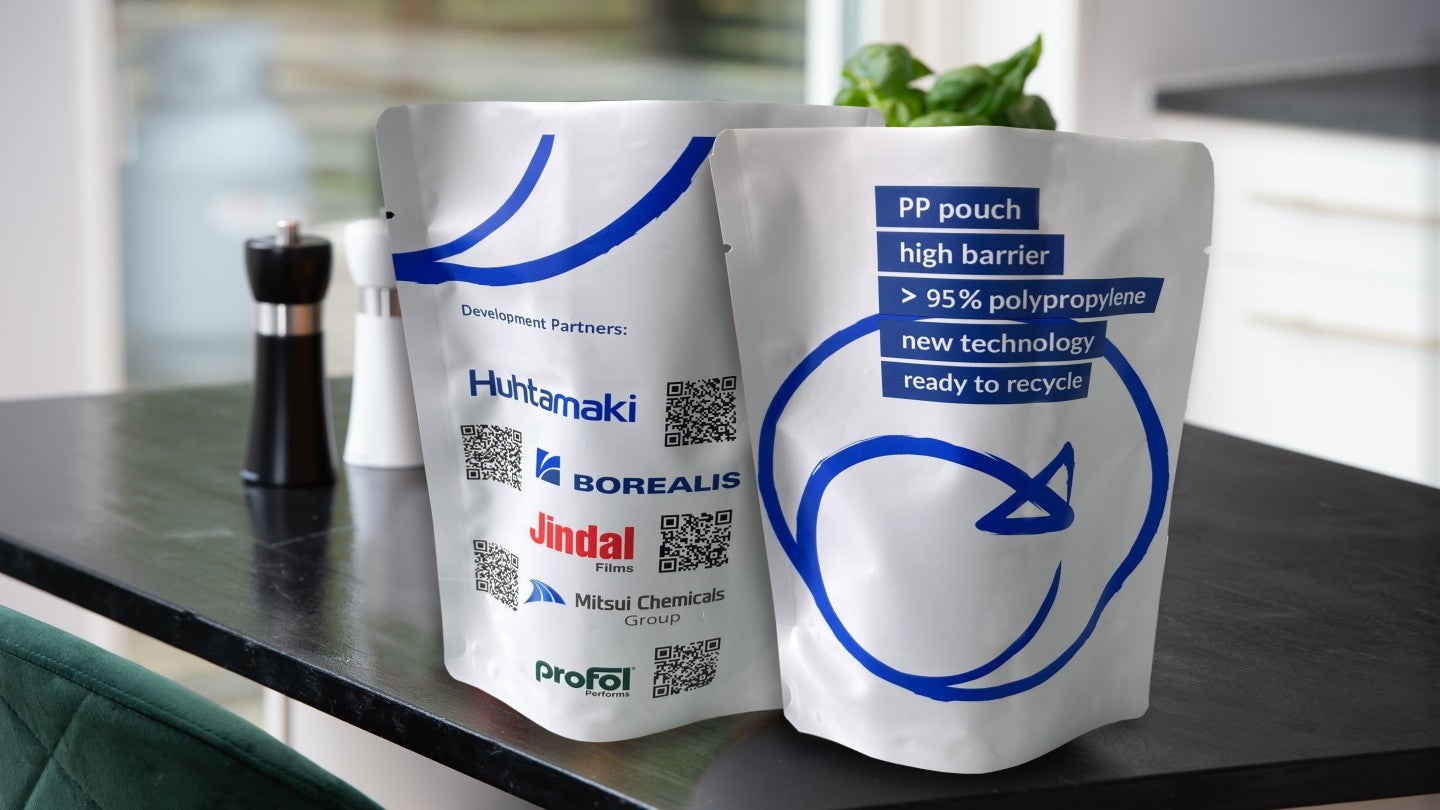 Austria-based company Borealis has introduced a new high-barrier polypropylene (PP) monomaterial pouch for dry food packaging.
This cost-effective packaging alternative was displayed during the European exhibition and conference Plastics Recycling Show Europe, currently underway in Amsterdam.
It has been developed in collaboration with value chain partners, including Mitsui Chemical Group, Jindal Films, Profol and Finnish company Huhtamaki Flexible Packaging.
The new pouches have been designed to meet the broader recycling and waste reduction targets stated under the European Commission's Packaging and Packaging Waste Regulation (PPWR).
This packaging format will further help in fulfilling the eco-modulation criteria for Extended Producer Responsibility programmes.
It also adheres to the commonly accepted 'Circular Economy for Flexible Packaging' definition as the pouches are 'fully compatible to mechanical recycling PP', Borealis claimed.
Borealis Consumer Products' global commercial director Peter Voortmans said: "In reinventing essentials for sustainable living, our aim is to uphold the integrity and quality of packaging materials while ensuring that these convenient formats are more and more circular.
"We are very proud of this value chain collaboration. It equips our partners and customers with yet another viable and more sustainable solution to help manage the updated requirements of the PPWR."
Leveraging expertise from all of their industry partners, Borealis' new pouches have been made using more than 95% of PP, which also demonstrates its seal strength and hermetic sealing characteristics.
According to Borealis, when the monomaterial solution is processed within specific mechanical recycling streams for PP, it delivers greater volumes of 'recyclate', which is suitable for use in non-food and other flexible PP packaging purposes.
The new sustainable high-barrier packaging is mainly used for preserving and protecting food products that are sensitive to light, aroma, oxygen, and moisture.
Such food items include coffee and snack foods, as well as dry ingredients and powders.
Using high-barrier solutions ensures a longer shelf life, which eventually contributes to minimising food wastage.