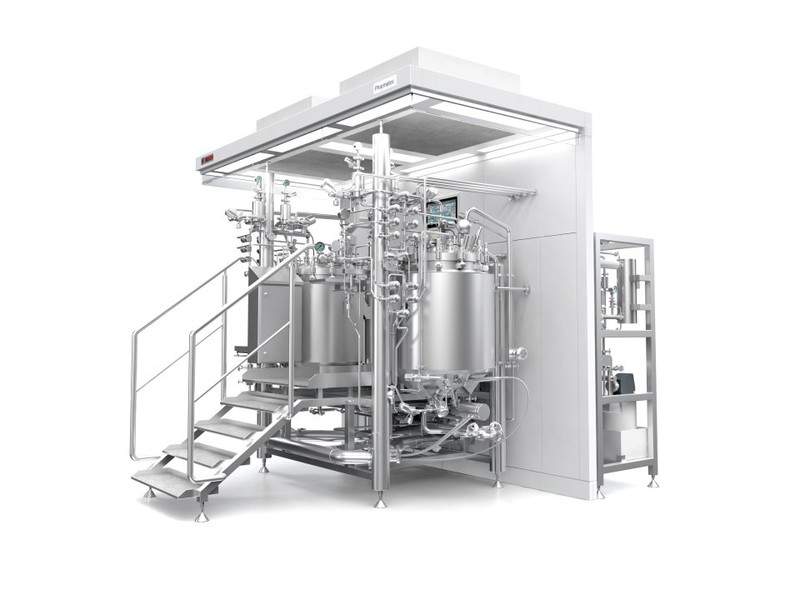 German multinational engineering and electronics company Bosch has presented a new flexible processing system that boosts production of injection solutions at Achema 2018.
Called SVP250 LF, the system is characterised by its modular design and its conical vessel shape, which helps minimise product loss.
It also has a digital connection feature with ALF 5000 filling and closing machines for vials and ampoules that enables rapid processing.
Bosch subsidiary Pharmatec sales director Dr John Medina said: "Depending on customer preferences, the design allows the system to be expanded with additional process vessels and modules to be flexibly exchanged."
"Production on the processing system is already digitally controlled."
An LED visualisation can be used to track the journey of the product from the processing machine to the ALF filling machine.
According to the company, data from the processing and filling machines is integrated into a single system and visually displayed in an Industry 4.0 application.
The system includes both a preparation and storage vessels particularly used for injection solutions with small batches ranging from 15l to 250l.
Medina said: "The vessel's conical shape minimises product loss during the emptying process. Given the costly materials the system handles, that translates into a concrete financial benefit."
Processing modules can be easily and flexibly installed or exchanged thanks to the product's pre-configured architecture.
Medina further added: "Production on the processing system is already digitally controlled, as a higher-level control system communicates with the preparation system and monitors the entire process.
"The processing and filling machines exchange information through their HMIs, allowing them to coordinate each batch."
The system can also record, store and visualise data on the machine status or process parameters from both systems, therefore offering improved transparency in production and shorter response times.
Bosch said that the processing system will help achieve optimal production planning through a connection between preparation system and filling machine.