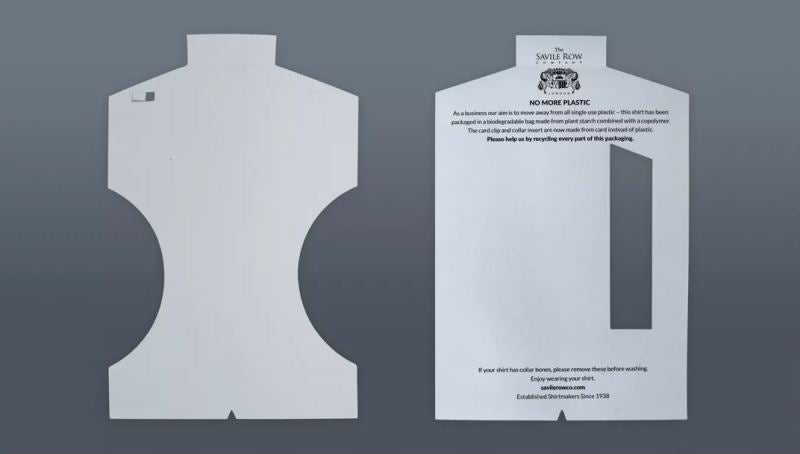 A new study has revealed that 79% of British consumers choose to buy products with recyclable packaging options.
The study also identified that 96% of participants agreed that eco-friendly product packaging is important.
Independent men's tailor brand The Savile Row conducted the research involving 1,000 British consumers in a move to identify the influence of plastic packaging on consumer purchase decisions.
As part of the study, the company gathered views of the participants around plastic packaging and sustainable alternatives, as well as their purchasing habits regarding companies.
The company has introduced a compostable inner shirt bag and recyclable shirt pins to pack and deliver men's formal shirts as part of its commitment to exploring eco-friendly alternatives to reduce carbon footprint.
"It is our aim to eradicate single-use plastic across the company."
Savile Row previously used shirt packaging made from recycled plastic. The company manufactured the new compostable bags using fully decomposable potato starch.
The Savile Row owner and managing director Jeffrey Doltis said: "We invested in fully recyclable and compostable packaging because we care about our impact on the planet.
"We also know that our customers feel strongly about reducing their carbon footprint. It is our aim to eradicate single-use plastic across the company, from our offices to our production warehouses, to what our customers receive."
The company is planning to use seven cardboard pieces to fold and keep the shirts flat.