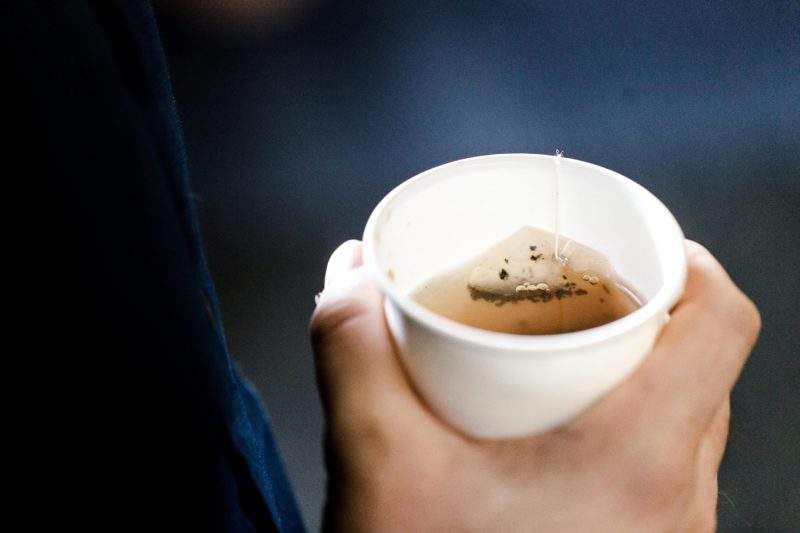 Tea has become the latest product to be targeted in the war on plastic by British retailers' with supermarket chain Co-op Food announcing it will soon launch a fully-biodegradable paper teabag that does not contain plastic.
The retailer is in the final stages of developing its own-brand Fairtrade 99 teabags without using polypropylene, which is a sealant used in the industry to create the bags' typical shape.
With the brand selling around 4.6 million boxes of tea annually with a total of 367 million teabags, the UK's favourite drink could become a yet another symbol of the country's commitment to sustainable production and safeguarding the environment.
The upcoming plastic-free bags will have a particularly significant impact considering that, according to trade body the UK Tea and Infusions Association, teabags account for 96% of the 165 million cups of tea consumed every day in Great Britain.
The final product will undergo testing next month and is set go on sale by the end of the year. It will be used for the company's entire own-brand standard tea portfolio and it will be compostable in regular food waste collections.
The Co-op has partnered with its tea supplier Typhoo and Ahlstrom-Munksjö, a company specialised in sustainable fibre-based materials, to come up with a method of heat-sealing bags that does not require the involvement of plastics.
Co-op Food's chief executive Jo Whitfield said: "Many tea drinkers are blissfully unaware that the teabag from their daily cuppa is sealed using plastic."
"Even though it's a relatively small amount, when you consider the 6 billion cups of tea that are brewed up every year in the UK, we are looking at around 150 tonnes of polypropylene – that's an enormous amount of accumulated plastic waste that is either contaminating food waste compost collections or simply going to landfill."
Despite anti-plastic campaigners urging consumers to adopt loose tea or more environment-friendly solutions, teabags are usually a cheaper option.
However, the UK Tea and Infusions Association claimed that the new teabags could still be more expensive than the ones with plastic, with a spokesperson saying: "The UK tea industry has been experimenting with non-plastic sealing methods, but those methods are costly.
"The raw material cost and upgrades to machinery would increase the cost of a bag by about eight times if we were to move to a non-plastic sealing procedure now. We know that a significant price rise would have a severely negative effect on sales and seriously reduce the income of farmers from some of the poorest tea-growing regions of the world."