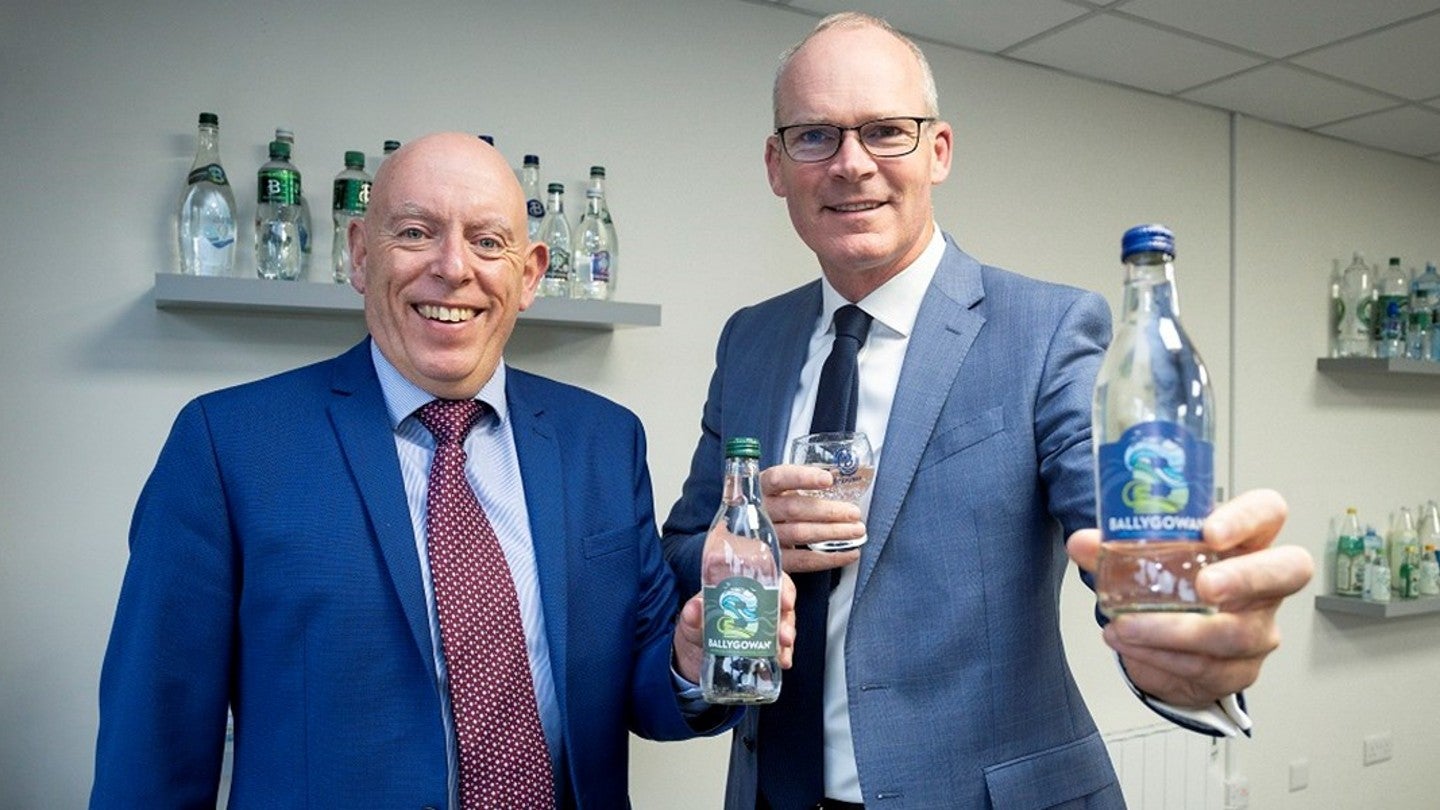 British soft drink producer Britvic has confirmed a €6m ($6.41m) investment to increase the existing production capacity of its Ballygowan facility in Newcastle West, Limerick, Ireland.
The investment will boost the capacity of this Irish facility by more than 20%, allowing Britvic to address the increasing demand of its customers for Ballygowan-branded mineral water.
Ballygowan is an Irish bottled water brand established in 1984, with parent company Britvic saying that the business has witnessed a steady increase in its products' sales in the last few years.
Britvic added that its Ballygowan bottles are made using 100% recycled and recyclable polyethylene terephthalate plastic.
The investment will help in creating approximately 28 new jobs at the site and was welcomed by Ireland Enterprise, Trade and Employment Minister Simon Coveney.
Coveney said: "I would like to congratulate Britvic Ireland on their announcement of a €6m investment at their facility in Newcastle West, Limerick which will support the growth, expansion, and sustainability credentials of one of Ireland's best-known water brands, Ballygowan.
"I warmly welcome the creation of 28 new manufacturing roles at the facility, and the strategic investment in the sustainable, long-term production of Ballygowan mineral water."
Britvic Ireland managing director Kevin Donnelly said: "This investment will create new manufacturing roles for the local area, provide additional bottling capacity for the equivalent of 50 million 500ml bottles of Ballygowan made from fully recycled and recyclable plastic, enhance production capability, and underpin the strong sustainability credentials of our site.
"We are incredibly proud of this latest milestone in Ballygowan's journey as Ireland's most loved and leading bottled water brand, and the benefits this investment will return for Britvic Ireland and the wider community in Newcastle West."
Britvic Ireland currently has a portfolio comprising multiple drink brands, including Ballygowan, MiWadi, Pepsi, Club, and TK.
Last month, Britvic opened its sixth bottling line at its East London factory in Beckton, UK.