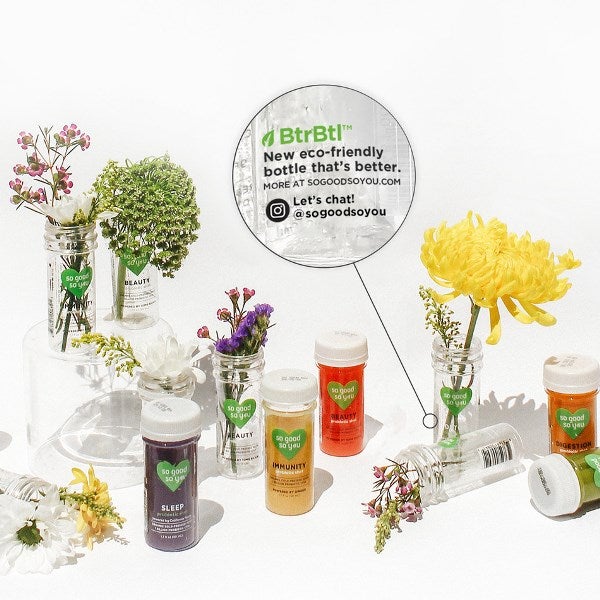 Plant-based functional beverage brand So Good So You has committed to packaging all products using a sustainable bottle.
BtrBtl, the new packaging, features a proprietary additive that enables the bottle to biodegrade in landfills at an accelerated rate leaving no microplastic fragments behind.
So Good So You co-founder and board chair Rita Katona said: "The earth is our home, and we want to do everything we can to keep it healthy for ourselves and future generations.
"After two years of planning, all our immune-supporting shots will be packaged in the BtrBtl, and with this innovation we hope to inspire individuals and other companies to make decisions that put people and planet first.
"Our goal continues to be creating products that are delicious, nutrient-dense, beneficial to the world as a whole, and supportive of the health and well-being of every person and community they touch."
If diverted from the recycling stream, the fully recyclable packaging will biodegrade more than 30% after the first year in commercial landfill conditions.
The bottle will eventually be converted into water, soil and gas.
So Good So You made all of its functional shots in its zero-waste manufacturing plant located in Minneapolis, US. The plant is powered by 100% renewable energy.
BtrBtl enhances the company's sustainability and commitment to develop consumer-friendly solutions.
So Good So You co-founder and CEO Eric Hall said: "With BtrBtl, we've found a better way to package our beverages, and we look forward to a future where all companies and individuals continue to drive meaningful change."