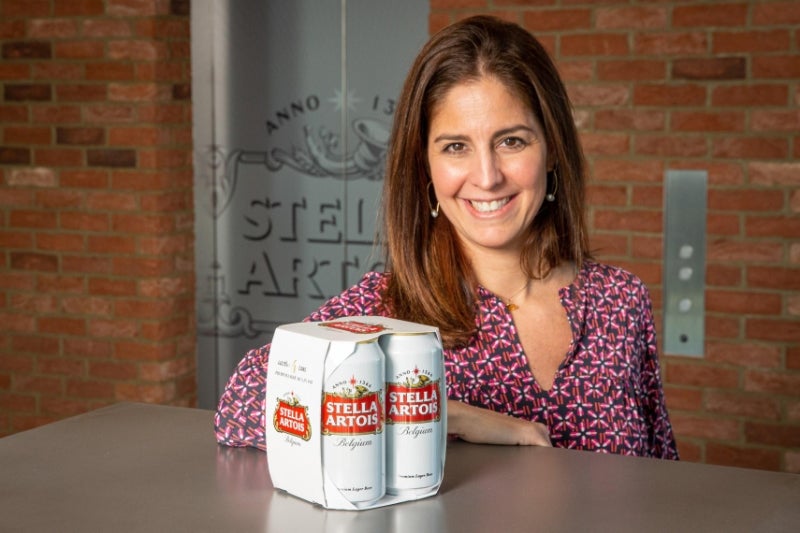 Budweiser Brewing Group UK & Ireland is investing £6.3m in a new technology that will allow it to remove plastic rings from the beer can packaging.
The move will impact the brand's entire beer range produced in the UK by the end of 2020.
Budweiser is using the investment to renovate and upgrade three canning lines to enable the production of alternatives to plastic such as Keel Clips.
Keel Clips technology allows the company to manufacture a lighter weight pack, wraps and boxes using recyclable paperboard.
The company expects the investment to remove 850t of plastic, including 250t of plastic rings and 600t of shrink film, from its operations annually.
The plastic rings are used to hold packs of beer cans together, while the shrink film is used as tertiary packaging for beer-pack shipping trays.
According to the company, more than 870 million cans are being produced annually to pack its beer brands such as Stella Artois, Budweiser, Corona, Bud Light, Beck's and Michelob ULTRA. The commitment will eliminate plastic rings from all of these products.
Budweiser Brewing Group UK & Ireland president Paula Lindenberg said: "This announcement ensures that the UK's favourite beers will soon come in recyclable paperboard packaging, so consumers can make even better choices each time they shop.
"This is another important step towards a more sustainable future, as we move towards brewing our biggest beer brands with 100% locally sourced barley and 100% renewable electricity from solar power."
The group is planning to restructure and reconfigure production at two UK breweries in Magor, South Wales, and Samlesbury, Lancashire, in an effort to remove plastic rings from all packaging.
The company's distribution partner C&C Group announced plans to eliminate additional 250t of plastic from the UK market.
C&C Group supplies Budweiser's British cider brands such as Magner's and Orchard Pig.
In March 2020, the distribution firm will begin to enforce the changes and will initially introduce the Magners 18-can pack in recyclable paperboard packaging.