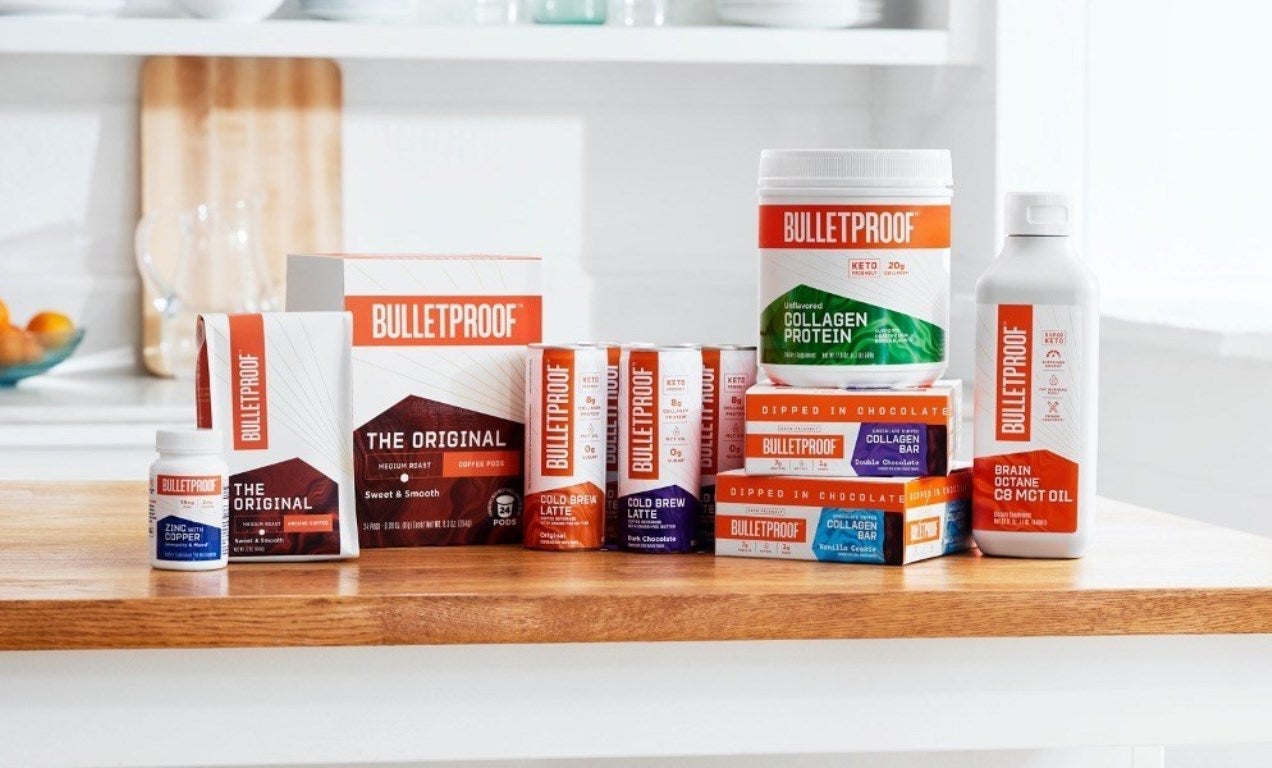 Health and wellness company Bulletproof has introduced a new packaging design for its entire portfolio of products. 
The company's portfolio includes a range of products ranging from clean coffee, MCT oil, collagen protein, snack bars to supplements.
Aimed at harmonising the brand look and feel across the portfolio, the new packaging highlights specific product benefits and its keto-friendly science-backed ingredients.
With a strong Bulletproof orange logo badge, the new packaging has been introduced to allow consumers to easily navigate the company's product portfolio.
Currently, Bulletproof is launching the new packaging on retail shelves and on the brand's e-commerce site.
Bulletproof growth vice president Federico Troiani said: "Our consumers view food and beverages as the fuel for their mind and body—so they can feel and perform their best each day.
"Our new packaging really pops at shelf, with an emphasis on the brand logo and highlights the key product benefits to help guide our consumers in selecting the right product to support their healthy lifestyles.
"Our new packaging design not only drives the evolution of the Bulletproof brand, but also brings to life our brand promise of Nutrition Reimagined.  The brand has a distinctive view on ingredients and products that can help people tap into their potential just waiting to be activated with the right nutrients."
In addition to the new packaging, the company expanded its food and beverage offerings by launching two new product lines including collagen protein for healthy skin and flexible joints and MCT oil.
Recently, Bulletproof secured $13m in a new funding round led by Beliv, Rocana Ventures and existing investors CAVU Venture Partners and Trinity Ventures.
The company intends to utilise the funding to expand its product portfolio and speed up omni-channel growth.