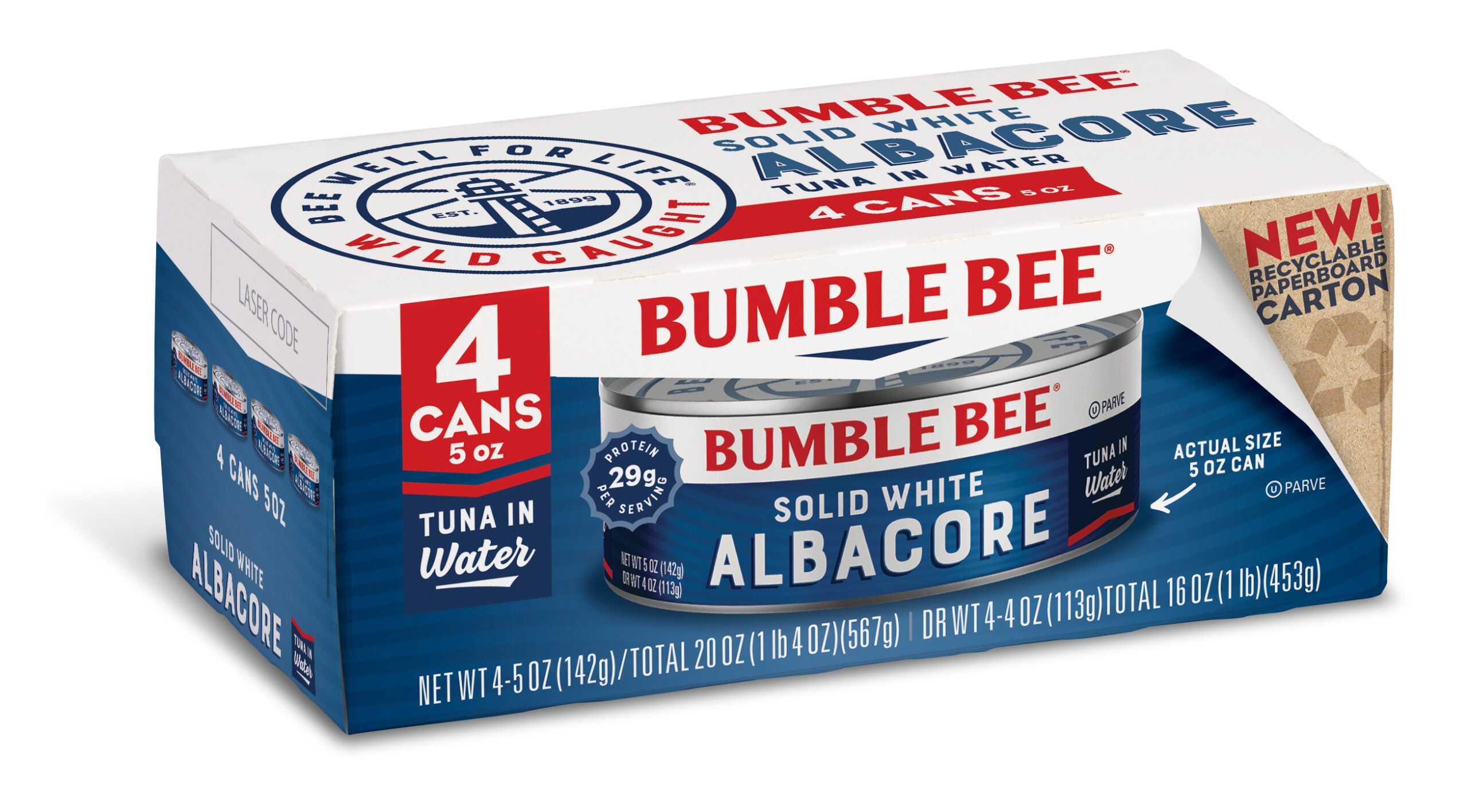 US-based seafood company Bumble Bee Seafood has begun using recyclable paperboard cartons for its multipack can products instead of shrink wrap.
The paperboard used for these cartons is certified by the Forest Stewardship Council and made entirely from recycled material, containing at least 35% post-consumer content.
Bumble Bee will use the packaging on all its multipacks, including packages of four, six, eight, ten and 12 cans.
This move will enable the company to eliminate an estimated 23 million pieces of plastic waste a year.
The multipack can product packaging, including the box exterior and the cans inside, is fully recyclable.
Bumble Bee Seafood president and CEO Jan Tharp said: "We recognise that the ocean provides food for more than three billion people annually.
"To keep feeding people through the power of the ocean, we need to also protect and nurture our ocean. We know that the packaging we use on our products can play a role in that.
"Changing our multipack packaging to be readily recyclable will help us continue to meet our commitment to keeping plastic out of landfills and out of the ocean."
Bumble Bee's new paperboard cartons are designed to benefit the environment while providing advantages for consumers and retail customers.
Retailers can store the cartons either vertically or horizontally to maximise shelf space.
The switch to recyclable cartons is part of Bumble Bee's sustainability and social impact programme, Seafood Future, which it launched in 2020.
Under this programme, the company has committed to making 98% of its packaging recyclable by 2025.
The latest initiative allows Bumble Bee to fulfil this commitment three years ahead of schedule by increasing the brand's quota of readily recyclable packaging from 96% to 98%.
Bumble Bee supplies seafood and speciality protein products to more than 50 markets worldwide, including the US and Canada.