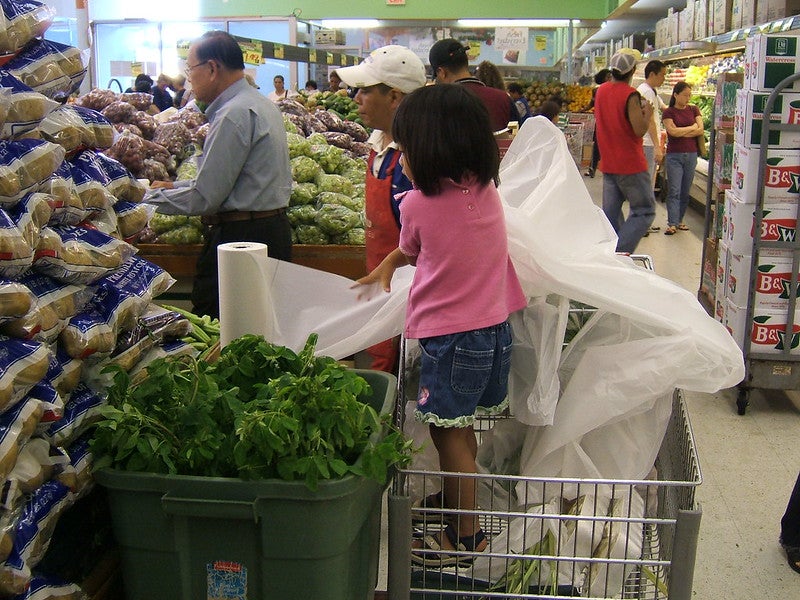 California Governor Gavin Newsom has issued an executive order that temporarily suspends charge on grocery bag.
The order is in response to the Covid-19 pandemic. California has 37,369 confirmed positive cases. Yesterday, the state lost 115 lives in 24 hours.
The suspension will remain in effect for a period of 60 days.
It will now allow retail establishments to provide reusable grocery bags or recycled paper bags to customers at point of sale for free.
In addition, retailers can again provide single-use carryout bags to customers where it is not possible to provide reusable grocery bags or recycled paper bags.
Furthermore, this order is not applicable "to retail establishments in local jurisdictions with ordinances governing the use of single-use carryout bags in effect before 1 January 2015".
Moreover, the redemption of beverage containers in-store will be stopped temporarily to help reduce the spread of Covid-19.
The mandate for recycling centres to hold a minimum number of operational hours is also suspended temporarily, according to the order.
Additionally, the Department of Resources Recycling and Recovery (CalRecycle) has been directed to develop and issue operating guidelines.
As per the state law, retailers are required to charge 10 cents for bags.
In September last year, the California state legislature failed to pass the Plastic Pollution Reduction Act of California.
Confirmed cases on coronavirus stood at 2,716,917 globally, while death tolls have reached 190,985.