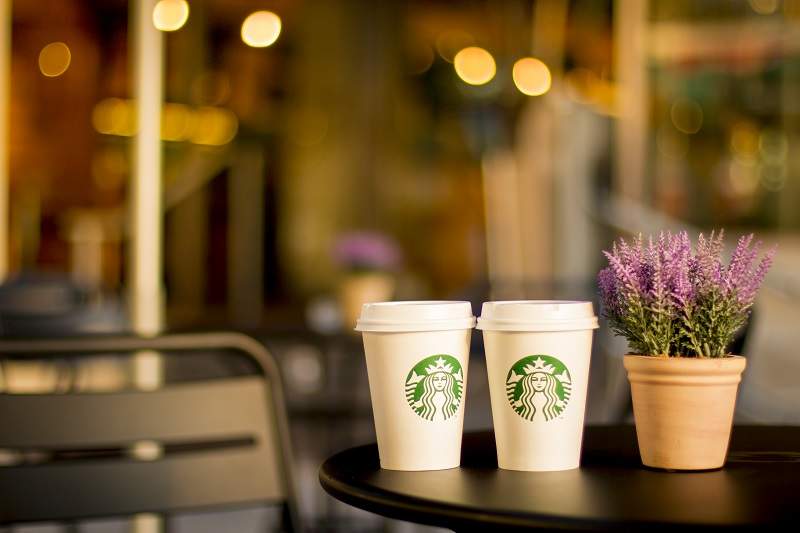 A collective of environmental groups is urging American coffeehouse chain Starbucks to fulfil its pledge to switch to fully recyclable cups in its stores.
The brand promised to introduce 100% environment-friendly disposable cups in 2008, however is yet to honour its vows. In the same year, Starbucks also pledged to bring reusable cup usage up to 25% by 2015, but it failed to do so.
A coalition of environmental campaigners has called for Starbucks to renew its vows and implement a fully recyclable cup.
At the head of this coalition is global advocacy campaign SumOfUS, which is cooperating with US environmental organisation Stand.earth and other organisations including the Break Free From Plastics Coalition and Greenpeace USA.
SumOfUs campaigner Eoin Dubsky said: "Ten years ago Starbucks promised that it would serve a totally recyclable paper cup, but it hasn't delivered.
"Starbucks cups are pollution. 2.5 billion coffee cups are thrown away here each year, at great cost to the environment and the taxpayer. There's huge public demand for a less wasteful cup – Starbucks needs to make good on its promise."
Campaigners say that Starbucks should be responsible for redesigning its cups to make them sustainable and compatible with recycling infrastructures rather than expecting the infrastructures to change.
Despite being unable to keep its promises, in the days following the proposal by the British Government to introduce a 'latte levy', Starbucks introduced a 25p discount for customers who bring in their own reusable cup and a 5p charge to those who request a paper cup.
The scheme is currently on trial across 35 London Starbucks branches, but the coffee chain reports that so far only 2% of its customers are taking advantage of the discount.
A Starbucks spokesperson told The Independent: "Our waste provider can recycle our cups and actively recycle those we can collect in store. We offer a £1 reusable cup, a 25p discount on drinks when you bring your own cup and are trialling a 5p charge on paper cups, measuring behaviour change.
"We are also working across the industry with the Paper Cup Recycling and Recovery Group to find a solution to this issue."