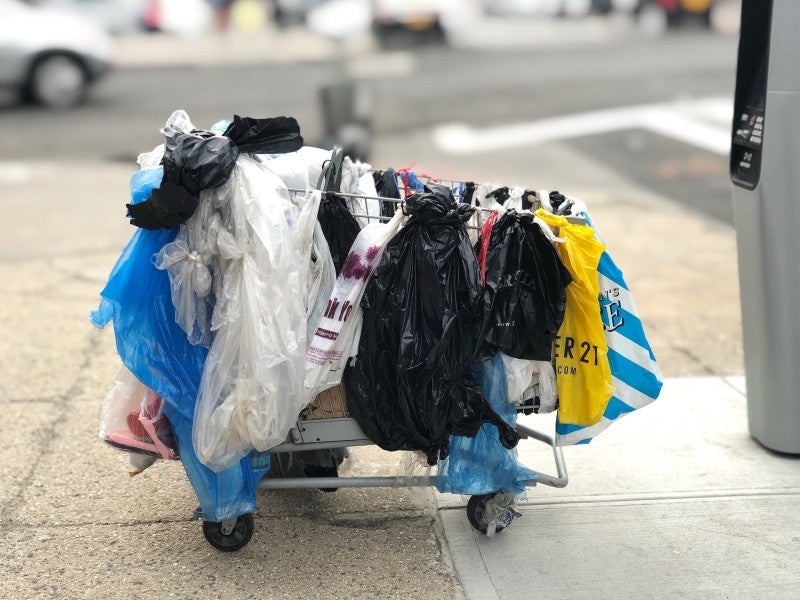 The Government of Canada has advanced its commitment to ban harmful single-use plastics in the country.
Starting 20 December 2022, the government will ban manufacture and import for sale of single-use plastic including checkout bags, cutlery, foodservice ware made from, or containing hard to recycle plastic, stir sticks and straws.
This will be followed by the ban on sale on these items, which will be effective starting December 2023.
The initiative is expected to eliminate more than 1.3 million tonnes of hard-to-recycle plastic waste and more than 22,000t of plastic pollution over the next decade.
The announcement was made by Environment and Climate Change Minister, Steven Guilbeault, Health Minister, Jean-Yves Duclos and Fisheries, Oceans and Canadian Coast Guard Minister Joyce Murray.
Steven Guilbeault said: "We promised Canadians we would deliver a ban on certain harmful single-use plastics. Today, we're following through on that commitment by prohibiting the manufacture and import in Canada of five of the six categories of these harmful single-use plastics.
"With this ban, and our participation toward achieving a global treaty, we're joining the global effort to reduce plastic pollution and protect our wildlife and habitats.
"There is a clear linkage between a world free of plastic pollution and a sustainable world, rich in biodiversity—a world that also best supports the health and economic security of Canadians, protects our environment, and helps in the fight against climate change."
The announcement highlights Canada's ongoing commitment towards zero plastic waste goal.
By June next year, the country will ban manufacturing and importing of ring carriers, followed by a ban on its sale in June 2024.
In addition, the sale of flexible straws packaged with beverage containers will be prohibited starting June 2024.
In July this year, non-profit ocean conservation organisation Oceana Canada called on the Canadian government to continue with its efforts to prevent harmful single-use plastics from entering oceans.