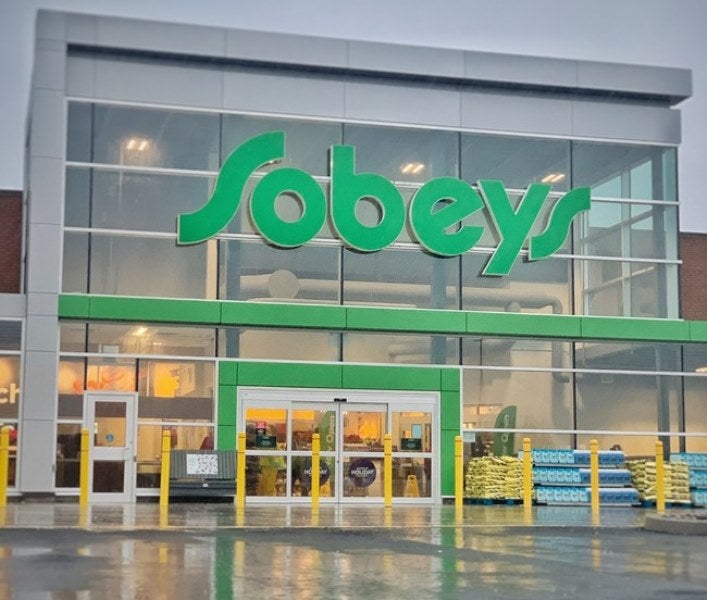 Canadian grocery retail chain Sobeys has unveiled a parking lot paved using post-consumer plastics diverted from local landfills.
It is part of the retailer's new store opening in Timberlea, Nova Scotia, Canada.
The decision to use recycled plastic is a part of the company's commitment to remove plastic grocery bags from all Sobeys grocery stores by the end of January 2020.
If successful, the initiative will eliminate 225 million plastic grocery bags a year from 255 Sobeys ' locations across Canada.
The amount of recycled plastic used in the mixture for the pavement is equivalent to more than six million plastic checkout bags.
Sobeys Sustainability vice-president Vittoria Varalli said: "As a company, we are proud of our Nova Scotia roots, that is why we are especially thrilled to continue growing our store network right here in our home province while finding unique ways to innovate locally and drive sustainability.
"The post-consumer plastics parking lot and picnic bench out front is one more way we are doing our part to integrate sustainability and innovation into our business. Projects like this represent the changes we all want to see, reduced single-use plastics, more reuse and increased recycling of plastic waste."
Sobeys and its Timberlea site developer and manager Crombie REIT have collaborated with Goodwood Plastic Products over the last four months. The collaboration aimed to conduct research and to develop new asphalt pavement mixture.
Goodwood Plastic Products has previously supplied recycled plastics lumber, which was used in building Sobeys 's Ultimate Picnic Table at the Halifax waterfront.
Sobey's Timberlea store features picnic bench made from Goodwood's recycled plastics lumber.