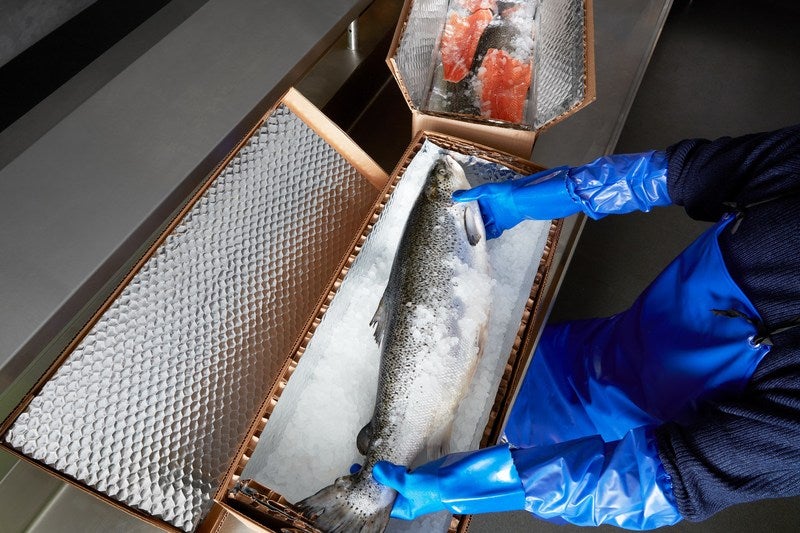 Canadian sustainable packaging company Cascades has commissioned a production site for isothermal packaging in the US.
Located in Tacoma, Washington, the Cascades Enviropac production site marks the beginning of Cascades' expansion in the country.
The site is equipped with an automated line for manufacturing isothermal packaging under the northbox brand.
In addition to increasing its production capacity, the facility is intended to strengthen Cascades' geographical presence in the isothermal distribution market for ready-to-eat and ready-to-cook meals, as well as fresh fish and seafood.
Although the company's infrastructure was originally located in the eastern region of North America, it is exploring opportunities in the west to address its customers' needs.
Besides the Tacoma production facility, Cascades has introduced several new products under its northbox brand of insulated boxes for fresh foods.
The company is expanding its range of northbox OCEAN products, which are designed to act as an alternative to non-recycled packaging for the fishing industry.
The 'eco-designed' northbox OCEAN products are fully recyclable and feature at least 65% recycled fibre.
Adapted to fish farmers' assembly lines, the new northbox OCEAN design is intended to help increase their operational efficiency and serve as a suitable packaging for shipping fresh seafood.
Cascades Speciality Products Group president and COO Luc Langevin said: "We are pleased to offer the fishing industry an effective alternative to standard polystyrene packaging. This solution fits perfectly into our sustainable and recyclable packaging offering.
"Our investment in Tacoma also confirms our desire to work close to our customers and stay connected to their needs, to remain their partner of choice."
In November last year, Cascades reported sales of C$1.03bn ($818.1m) for the third quarter (Q3) of the fiscal year 2021 (FY21).
The company's sales increased by $16m during the three-month period, up by 2% from a year earlier.