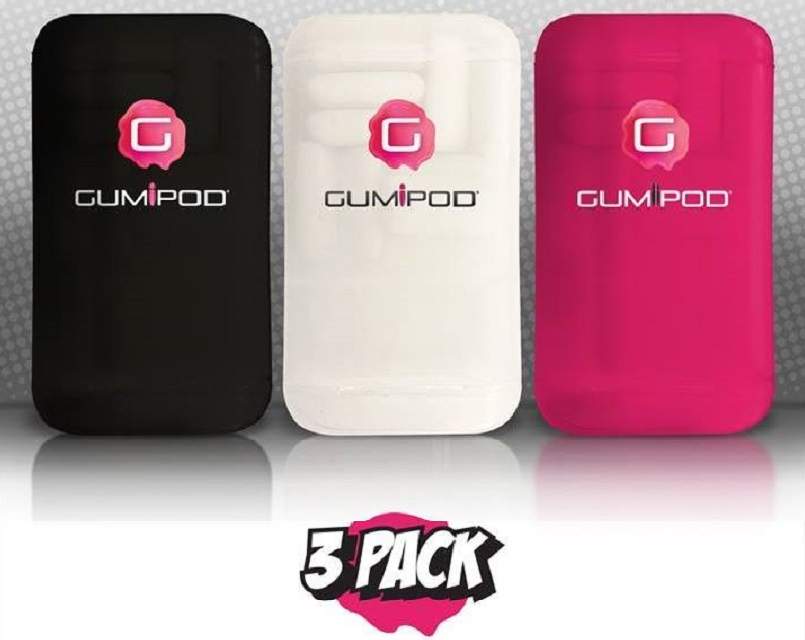 A 28-year-old Londoner has created chewing gum packaging with an integrated bin that could help reduce the amount of discarded chewing gum polluting the streets.
British Gas employee and father-of-two Duval Middleton was a construction and architecture student when he saw a caretaker struggling to remove disposed chewing gum.
This episode gave him the inspiration to design and produce a pocket-sized package containing sections for both fresh and used chewing gum, which he called 'Gumipod'.
Made from recyclable, food-grade plastic, the product could play a substantial role in keeping UK roads and pavements clean, 64% of which are currently stained with trodden-in gum, according to Keep Britain Tidy.
With local councils thought to spend an average of £60m a year to remove gum, Middleton's creation could help cut clean-up costs.
"It wasn't until I saw a janitor trying to get gum out of a urinal that I thought about the problem. Chewing gum is everywhere and I realised its packaging could be the solution," he said.
"Gumipod is ethical, environmentally friendly and has the potential to impact what is actually a global problem."
Although the product is now becoming increasingly successful—having won as 'Best New Idea' at the National Convenience Show last year—achieving popularity was not easy for Middleton. In the early days of Gumipod, the 28-year-old left his job in architecture to concentrate on his project but eventually had to set his goal aside when his wife fell pregnant.
Middleton currently works as a smart energy engineer at British Gas but has managed to launch a startup that keeps the development going. He produces the packaging and chewing gum in three flavours, peppermint, bubblemint and menthol.
"We do most of our manufacturing in China and will shortly take delivery of 6,000 units. I'm in confidential talks with two of the largest confectionary brands in the world," said Middleton.
"They know there is a gum problem and they know Gumipod is the future, so I'm hopeful they'll come on board."
Middleton has now entered Gumipod into the VOOM 2018 competition in the UK and Ireland in a bid to pocket the £1m prize and pitch his idea to Virgin Media Business boss Richard Branson on 23 May.
He said: "This is a fantastic opportunity to raise the profile of Gumipod and perhaps even attract the attention of Richard Branson. I've got a really innovative idea and now companies can even choose to have their logo printed on the packaging."