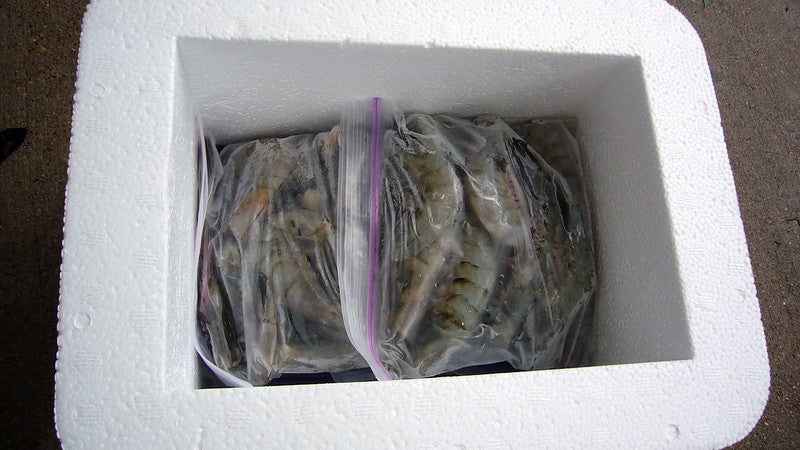 China has reportedly cancelled meat and meat products imports from a number of countries after coronavirus was detected on packaging.
China General Administration of Customs official Bi Kexin was reported by Global Times as saying the virus was found on six samples of taken from shipments of frozen shrimps.
The samples were picked from shipments of three Ecuadorian companies Industrial Pesquera Santa Priscila, Empacreci and Empacadora Del Pacifico Sociedad Anonima Edpacif.
They were imported from Ecuador to Dalian, Northeast China's Liaoning Province and Xiamen, East China's Fujian Province.
On inspection, the outer packaging was contaminated.
However, the frozen shrimp and inner packaging were reportedly tested negative.
A statement by Customs General Administration was quoted by The Business Standard as saying: "After nucleic acid sequence analysis and expert judgement, the test results suggested that the container environment and the outer packaging of the goods of the three companies were at risk of contamination by the new coronavirus, and the companies' food safety management system was not in order."
As a result, China suspended imports from 23 meat producers from various countries including Germany, the US, Brazil and the UK.
In response to the development, China has tightened inspection of other imported foods and their packaging.
The University of Hong Kong School of Biomedical Sciences professor Jin Dongyan was quoted by the publication as saying: "China has sufficient evidence that the virus was on the imported shrimp package and it's reasonable to ban the shrimp imports of the related foreign companies."