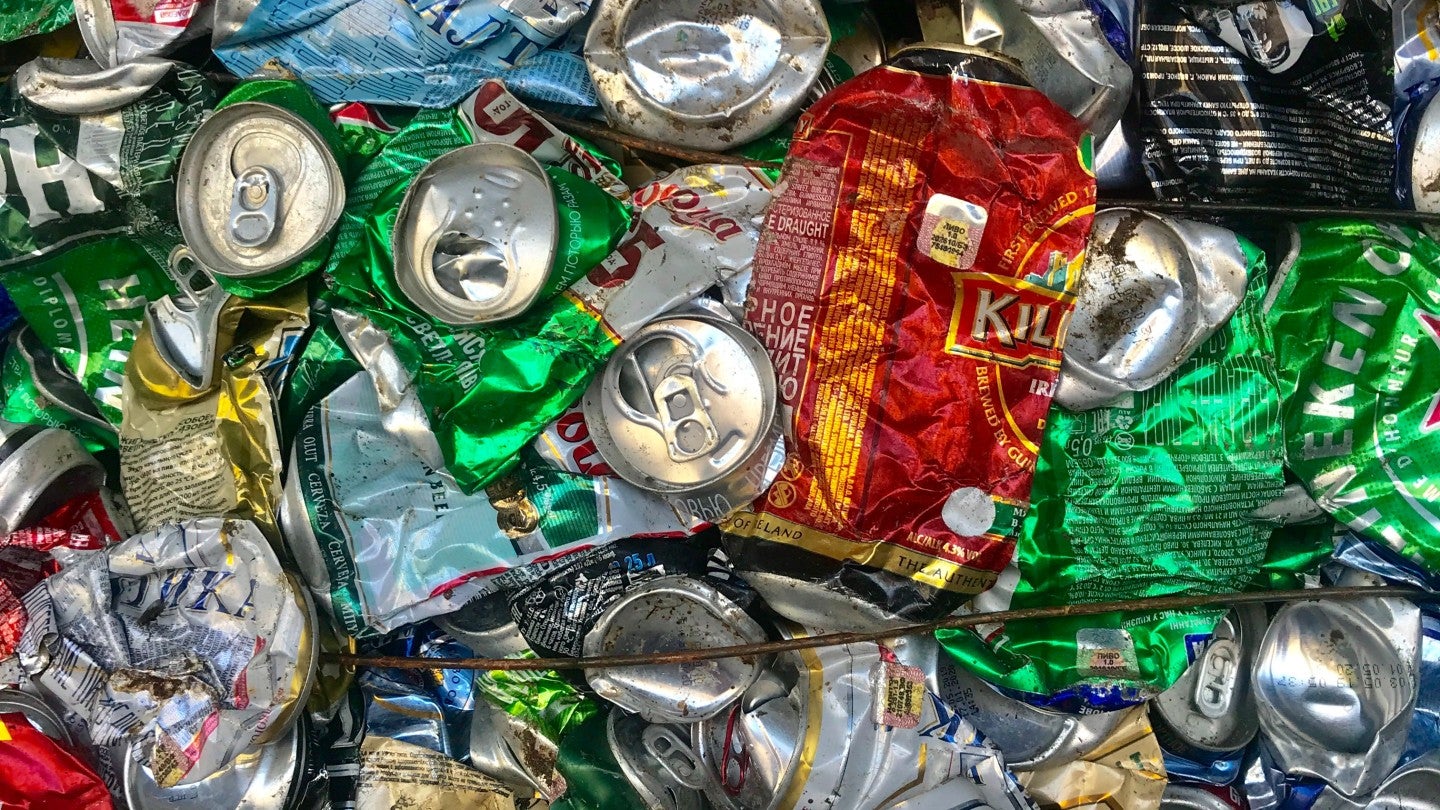 Italy-based non-profit National Aluminium Packaging Consortium (CIAL) has shared last year's results of the country's existing model for managing and recycling aluminium packaging waste.
The updates of the waste management model were provided during the annual meeting of CIAL, which was held in Milan on 12 May.
The waste management initiative is in line with the European Green Deal's new Circular Economy Action Plan principles.
The consortium, which is responsible for the recovery and recycling of aluminium packaging, informed that last year approximately 73.6% of aluminium packaging waste entering the market ecosystem was successfully recycled.
This total recovered material percentage further increases to 78% if energy recovery is included in the data.
The new achievement, according to CIAL, represents that the current recycling rate of aluminium packaging has exceeded Italy's predesignated targets for 2025 (50%), as well as the targets for 2030 (60%).
CIAL president Carmine Bruno Rea said: "For aluminium packaging, 'disposable' is an almost outdated concept, while 'use and recycle' is increasingly widespread.
"The 'single-use' concept, generically associated with the packaging sector, does not suit packaging made with aluminium, a material that is infinitely recyclable by nature."
In 2022, the reported recycling rate of aluminium beverage cans in Italy stood at 91.6%.
This further signifies the efficiency of Italy's separate collection and recycling system, which is comparatively higher than the average European recycling rate of 73% and is almost identical to other nations' deposit-refund systems in its practical nature.
Rea added: "Aluminium is easy to recycle and in Italy we do it well.
"It is the ideal material for producing packaging (beverage cans, tins, aerosol cans, trays, coffee capsules etcetera) because it is light, malleable, resistant to impact and corrosion and because it guarantees a barrier effect against light, air, humidity and bacteria, in line with the standards required in the food and beverage sectors for long and safe food conservation.
"Aluminium packaging is increasingly consistent with the principles of prevention and the socio-economic development models of the Green Economy."