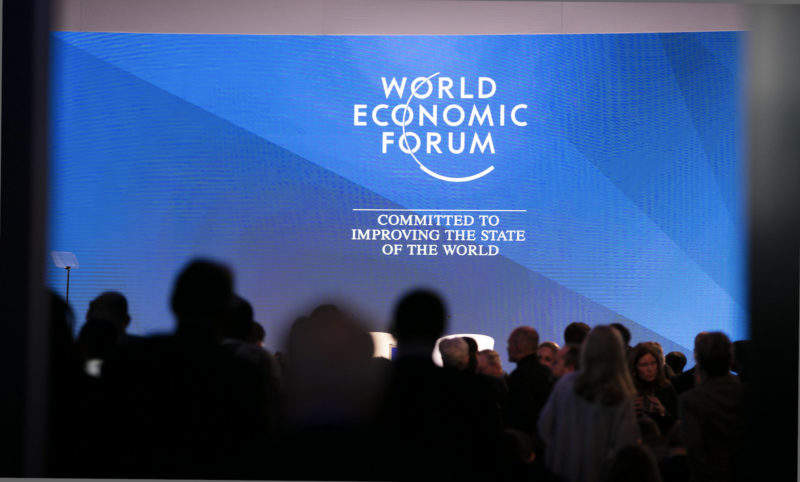 Some of the world's leading businesses and political bodies recognised the urgency of tackling plastic waste and adopting a circular economy at the World Economic Forum that kicked off on Tuesday in Davos, Switzerland.
The event, which gathered enterprises from all over the world, took place with the aim to improve the state of the world by engaging business, political, academic and other leaders of society. The need to introduce closed-loop recycling in the global economy particularly stood out as one of the most critical issues.
A team of researchers at Dutch think tank Circle Economy presented a report that claimed that more than 90% of the raw materials used on a global scale do not get cycled back into the economy.
In an attempt to tackle the problems raised in the study, Circle Economy urged businesses and political bodies around the world to adopt a new metric, Global Circularity Metric, that will allow the progressive bridging what it called a 'circularity gap'.
"Being able to track and target performance via the Global Circularity Metric will help us engage in uniform goal-setting and guide future action in the most impactful way," said Circle Economy's CEO and co-author Harald Friedl.
He added: "Today's take-make-waste economic model is not fit for purpose. Embedded in this tradition of the linear economy lies a toxic cocktail of negative consequences, ranging from social inequality, to depletion of natural resources, environmental pollution and worsening of the risks and effects of climate change."
During the day, eleven companies, including Coca-Cola, Evian, Marks & Spencer, Amcor and Ecover, pledged or reaffirmed their commitment to making their packaging 100% reusable, recyclable or compostable by 2025.
L'Oréal, Mars and Unilever also joined in on the debate and claimed to devote their resources into the development of new technologies to reduce plastic waste in the next few years.
Unilever's CEO Paul Polman commented on the matter: "It is welcome news that many other major companies are making their own commitments to address ocean plastic waste.
"Yet as a consumer goods industry, we need to go much further, much faster, in addressing the challenge of single-use plastics by leading a transition away from the linear take-make-dispose model of consumption, to one which is truly circular by design."
Within this framework, the Ellen MacArthur Foundation–a major advocate of circular economy–took centre stage at Davos as it announced the winners of its New Plastics Economy Innovation Prize, a project aiming to challenge innovators to come up with solutions to tackle plastic waste.
The five winners, which include the University of Pittsburgh and Aronaz Technologies Spain, have all identified ways to develop new materials that could gradually replace plastics and optimise the lightweight, flexible packaging used for products such as coffee and food.
A prize worth $1 million will be equally split among the five awarded teams, who will join a 12-month programme during which they will cooperate with experts to make their innovations marketable at scale.
Dame Ellen MacArthur said: "These winning innovations show what's possible when the principles of a circular economy are embraced. Clean-ups continue to play an important role in dealing with the consequences of the waste plastic crisis, but we know we must do more.
"We urgently need solutions that address the root causes of the problem, not just the symptoms."