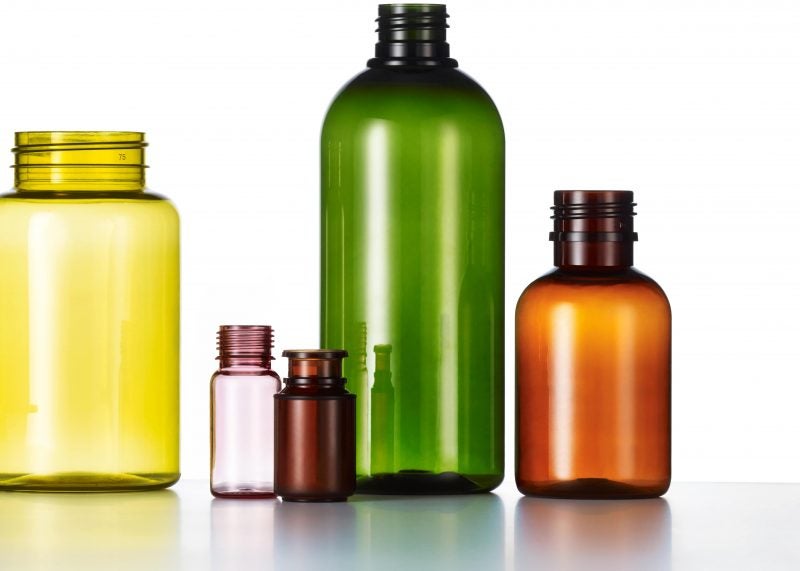 Specialty chemical company Clariant has developed a new formula of its MEVOPUR line of medical-grade packaging materials and services to extend the shelf life of pharmaceutical products.
The new MEVOPUR ProTect formula – which is being showcased at Pharmapack Europe, a biannual pharmaceutical conference held in Paris – adds a new oxygen-scavenging additive masterbatch to limit oxygen degradation of drugs and nutraceuticals stored in polyethylene terephthalate (PET) bottles. Tests have shown that PET pre-forms do not need special storage conditions and maintain activity after three months.
Clariant global head of marketing and business development Steve Duckworth said: "While food and beverages require a relatively short shelf life, pharmaceuticals often need to maintain their potency even when stored for a year or more.
"Although HDPE has been the material of choice, PET offers several advantages, including transparency, and the MEVOPUR ProTect additives help to combine transparency with long-term shelf-life."
Clariant's MEVOPUR line was launched in 2010 to help manufacturers of pharmaceutical packaging and medical devices reduce the risks of short shelf life, which translates into regulatory non-compliance. Originally developed to overcome oxygen barrier systems in food packaging, the products contain active molecules that scavenge the oxygen permeating through container walls, maintaining low levels of oxygen and extending the shelf life of pharmaceutical products.
"We believe that this is one of the most powerful oxygen-scavenging systems available for pharmaceutical packaging. Complying with standards related to light transmission, extraction and leachables and so on must be considered in the final materials formulation," added Duckworth.