American private equity firm KKR has made an undisclosed investment in CMC Machinery, an Italian packaging machinery manufacturer.
Headquartered in Città di Castello, CMC Machinery specialises in providing advanced e-commerce 3D on-demand packaging.
The company leverages end-of-line technology that minimises the consumption of packaging materials. It employs a team of approximately 200 based in the Umbria region.
CMC Machinery founder, president and strategic business development director Giuseppe Ponti said: "With KKR's support, we are excited to continue on our journey, expanding our operations which will remain firmly rooted in the Umbria region to address an increasingly global market with sustainable packaging solutions."
For KKR, the latest investment is the fourth in Europe through its KKR Global Impact Fund.
Previously, it invested in MasterD, Spain, The Citation Group in the UK, and recycling company Viridor in the UK.
KKR director and EMEA Global Impact head Stanislas de Joussineau said: "CMC Machinery's market-leading innovation in sustainable packaging aligns well with the objectives of KKR's mission to invest in companies that are providing solutions to critical challenges.
''We are excited to have the opportunity to work closely with the Ponti family on this important endeavor to drive innovation and promote sustainability across the global retail sector, particularly at this critical time for the industry as retailers increasingly seek to minimise their impact on the environment."
There will be no changes in the management following this investment as Ponti family will continue to lead the company.
Founder Giuseppe Ponti's sons, Francesco will serve as CEO, while and Lorenzo Ponti will remain as COO.
Free Whitepaper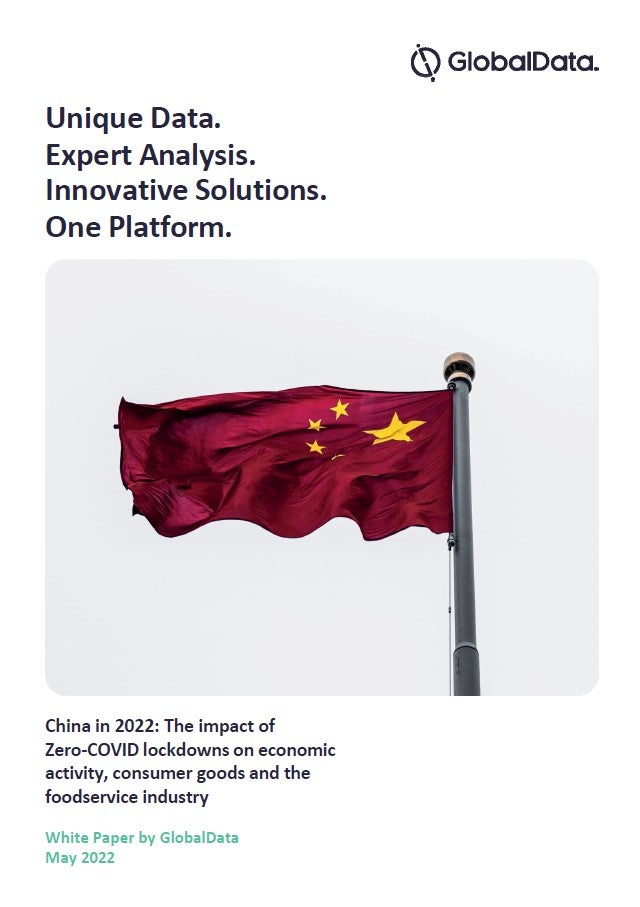 What is the impact of China's Zero-COVID lockdowns on economic activity, consumer goods and the foodservice industry?
While wanting to protect the country from being overwhelmed by Omicron, China's adherence to a Zero-COVID policy is resulting in a significant economic downturn. COVID outbreaks in Shanghai, Beijing and many other Chinese cities will impact 2022's economic growth as consumers and businesses experience rolling lockdowns, leading to a slowdown in domestic and international supply chains. China's Zero-COVID policy is having a demonstrable impact on consumer-facing industries. Access GlobalData's new whitepaper, 
China in 2022: the impact of China's Zero-COVID lockdowns on economic activity, consumer goods and the foodservice industry
, to examine the current situation in Shanghai and other cities in China, to better understand the worst-affected industry sectors, foodservice in particular, and to explore potential growth opportunities as China recovers. The white paper covers:
Which multinational companies have been affected?
What is the effect of lockdowns on foodservice?
What is the effect of lockdowns on Chinese ports?
Spotlight on Shanghai: what is the situation there?
How have Chinese consumers reacted?
How might the Chinese government react?
What are the potential growth opportunities?
by GlobalData