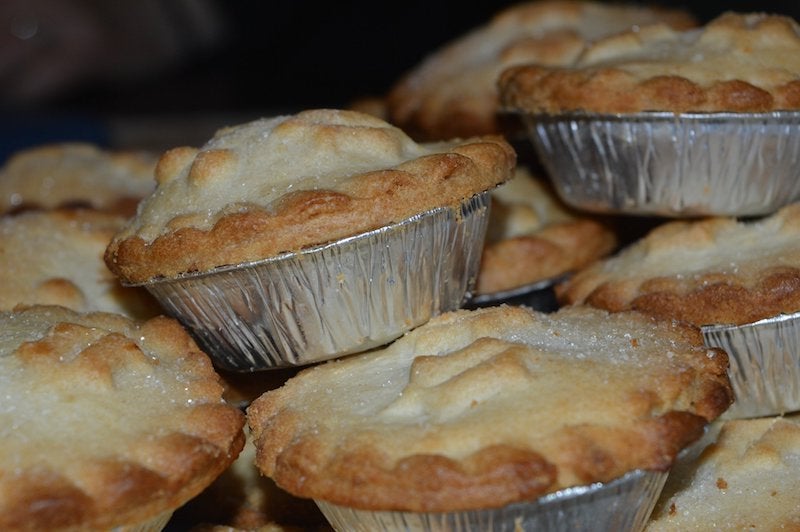 UK supermarket chain Co-op has launched a campaign to cut aluminium packaging, including Christmas mince pie wrappers, with an estimated 3,000t expected to end up in landfill this Christmas.
A survey of 2,000 respondents, conducted on behalf of the retailer, revealed that more than 22% of adults in the UK do not recycle household aluminium. It also found that Britons are expected to consume 378 million mince pies over the Christmas period, with around 378t of aluminium packaging to be used.
Aluminium can be endlessly recycled and recycling 1t of it can save 9t of CO2 emissions. According to Co-op, recycling aluminium is also more energy efficient than producing from virgin materials, saving up to 95% of the energy it would take to produce the metal from raw materials.
Co-op said that consumers are disposing of foil and aluminium products in general household waste, without knowing the material's recyclable properties. However, the retailer found that 18% of local authorities do not accept aluminium foil in their recycling services, despite 81% of consumers saying they would recycle aluminium if they could.
Co-op and Aluminium Packaging Recycling Organisation (Alupro) have urged all UK local authorities to accept the material, in addition to glass bottle and food cans collections.
Co-op chief commercial officer Michael Fletcher said: "How we do business really matters. The world is experiencing a climate crisis and we need to work together to avoid it. Accelerating action is the only way to mitigate and reduce impacts on our natural world, and to ensure stable food supply chains in the future.
"We are committed in helping our members and customers to make environmentally friendly choices and reducing the environmental impact of products is and always has been at the core of Co-op. That's why we are writing to local authorities to encourage them to collect such simple items as part of collections they already have in place."
Alupro executive director Rick Hindley said: "We are delighted that Co-op is shining a light on the importance of recycling this valuable material. So many festive food products are packaged in aluminium, and it is unthinkable that some of it may end up in the rubbish bin when it can be collected in kerbside recycling. Aluminium is endlessly recyclable with no loss of quality, and most importantly, aluminium packaging placed in a recycling bin is recycled – it is real recycling in action."