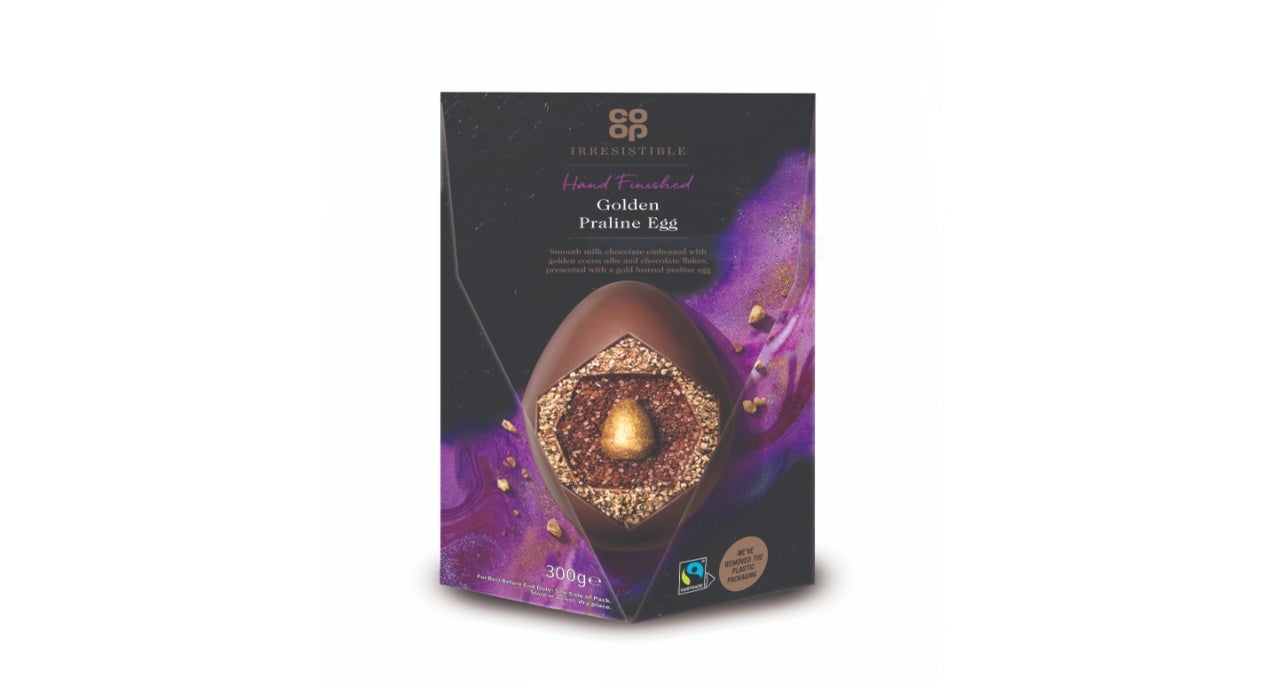 Convenience retailer Co-op has enhanced its sustainability commitment by removing all the plastic packaging from its Easter eggs.
The move is in line with the retailer's pledge to eliminate unnecessary plastic from its own-brand ranges.
The company plans to make 100% of its own-brand packaging easy to recycle by the end of this year.
Co-op's announcement follows the launch of the UK scheme to collect and recycle plastic film.
As part of this, Co-op will stop using plastic inner packaging and windows for all five of its hollow Fairtrade Easter eggs.
The retailer will save more than 14t of unnecessary plastic with this initiative.
Co-op environment manager Iain Ferguson said: "Easter egg packaging is renowned for its excessive use of unnecessary plastic, whether to protect the chocolate or to display the design of the confectionery.
"Our teams have worked incredibly hard to deliver a new solution that ensures the egg is still protected whilst allowing our customers to see all the aspects of the eggs and their stunning designs. This is a really positive step within the packaging industry, especially for seasonal Easter lines."
Furthermore, the retailer uses almost 40% recycled content in own-brand packaging to minimise dependence on reliance on virgin or 'new' plastic.
In November, the retailer announced plans to get rid of all plastic and glitter from its 2020 Christmas celebration range, which helps in saving 1.1 million pieces of plastic.
Ferguson added: "To date, we have replaced over 7,000t of virgin plastic with recycled plastic in our own brand packaging and we're committed to eliminating all unrecyclable plastic. We're pleased to confirm that we're also on track to meet our target for all Co-op own-branded products to be easy to recycle this year."