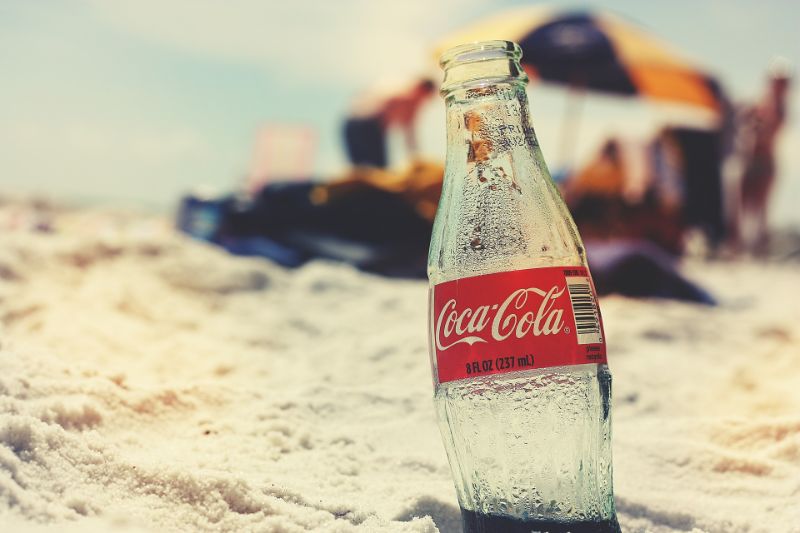 A new study has found that around eight billion Coca-Cola bottles are burnt or dumped every year in six developing countries, further exacerbating the climate crisis.
The study, conducted by UK-based non governmental-organisation (NGO) Tearfund, focused on plastic pollution in six developing countries: Brazil, China, India, Mexico, Nigeria and the Philippines.
It noted that Coca-Cola is responsible for around 200,000 tonnes of plastic pollution annually in these six countries. Coca-Cola is followed by its arch-rival PepsiCo with a plastic pollution footprint of 137,000 tonnes per year.
The findings also include that consumer brands Coca-Cola, Nestlé, PepsiCo and Unilever are jointly responsible for more than half a million tonnes of plastic pollution in these six nations.
The NGO further estimated that the burning of plastic creates around 4.6m tonnes of carbon dioxide equivalent, driving greenhouse gas emissions.
The study was conducted as part of Tearfund's Rubbish Campaign. This campaign aims to persuade these four firms to switch to sustainable packaging alternatives.
Tearfund global advocacy and influencing director Dr Ruth Valerio said: "These companies are selling plastic in the full knowledge that it will be burnt or dumped in developing countries: scarring landscapes, contributing to climate change and harming the health of the world's poorest people.
"At present, Coca-Cola, Nestlé, PepsiCo and Unilever make little or no mention of emissions from the disposal of their products or packaging in their climate change commitments.
"These companies have a moral responsibility for the disposal of the products they continue to pump into developing countries without proper waste management systems."
International campaign Real Ciruclatory Coalition chair Lucy Siegle responded to the report, she said: "These deeply worrying statistics suggest a collective blindspot in our approach to waste, one that is seemingly exploited by the world's major brands.
"Uncontrolled plastic waste directly impacts nature and climate. It makes our ecosystems less resilient and drives us towards catastrophic collapse. At this point, as the world battles a global pandemic, we demand that brands address their levels of plastic waste, invest transparently in workable solutions and stop trying to burn the evidence."