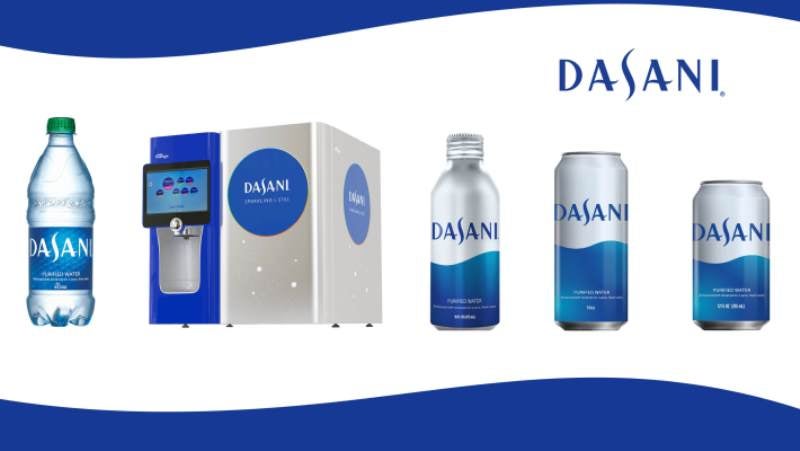 Coca-Cola's water brand Dasani has announced updates to its packaging line-up, to reduce plastic waste and promote recycled and renewable materials use in the US.
The announcement is part of the drinks maker's global 'World Without Waste' initiative to use 50% recycled material in its bottles and cans by 2030.
As part of the latest commitment, the company introduced HybridBottle, which features up to 50% plant-based renewable and recycled polyethylene terephthalate (PET) material.
The company has also added around 100 package-less Dasani PureFill water dispensers across the country.
The company will introduce the brand in new aluminium cans in Northeastern US this autumn, expanding to other regions next year. It will also introduce new aluminium bottles in mid-2020.
In addition, the company is continuing its light-weight commitment across the Dasani package portfolio in a bid to decrease the virgin PET plastic volume across the Coca-Cola system.
The drinks maker will introduce all Dasani products by adding 'How2Recycle' labels on packages this fall.
Dasani brand director Lauren King said: "Over the last decade, we've been on a journey to make Dasani more sustainable through new package design and innovation. We are now accelerating these efforts in support of our company's ambitious goals to significantly reduce packaging waste around the world by 2030.
"While there is no single solution to the problem of plastic waste, the additional package and package-less options we are rolling out today mark an important next step in our effort to provide even more sustainable solutions at scale."
As part of these initiatives, Dasani is currently planning to eliminate the same amount of one billion virgin PET bottles from its US supply chain in the next five years.