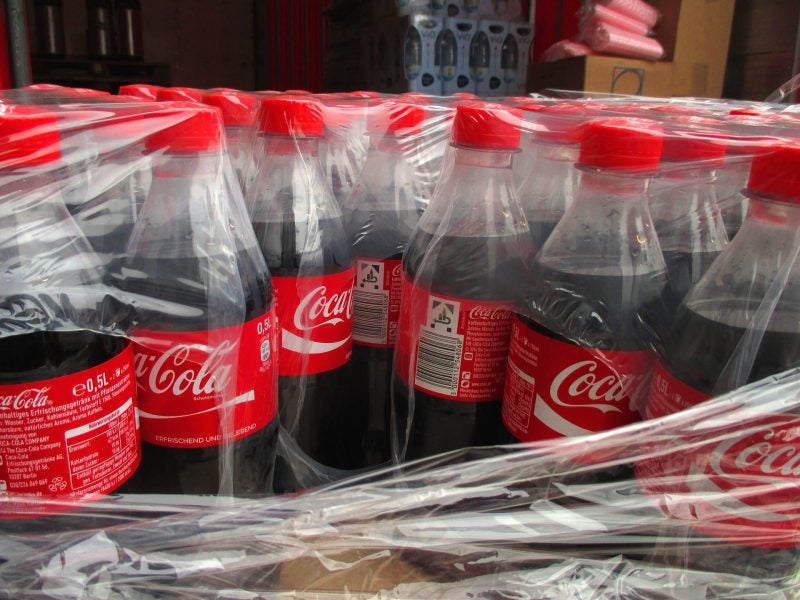 The Coca-Cola Company is to invest €1bn in its French operations over the next five years to support sustainable development and transition towards a circular economy.
The investment is a joint plan between the Coca-Cola Company and Coca-Cola European Partners (CCEP), aimed at introducing new products to the French market as well as modernising and expanding CCEP's manufacturing plants.
The Coca-Cola Company will invest €500m in France to support the development of its existing brands and introduce new products, while CCEP has set aside €500m to improve the sustainability and recyclability of its production and distribution network.
In a statement, the Coca-Cola Company said: "Additional investments across all five CCEP plants in France will enable the introduction of a higher quantity of recycled material in bottles and cans and the replacement of plastic by cardboard for secondary packaging."
The company said these investments will "accelerate its transition to a circular economy" and that the changes to CCEP's manufacturing network are in response to changing consumer preferences around sustainable packaging.
CCEP has invested €350m in strengthen its production and distribution network since 2013, and in 2019, it introduced a bottling line at its Dunkirk plant dedicated to glass bottles.
The move comes as part of Coca-Cola's drive to reduce its plastic waste. In 2018, the company released a report into how it could reduce its contributions to global plastic waste, and targeted itself to produce 100% recyclable packaging by 2025.
In 2018, 88% of Coca-Cola product packaging was recyclable.
Coca-Cola chair and chief executive officer James Quincey said: "Coca-Cola has been part of France for a century, and our presence today includes more than 2,800 people who work for Coca-Cola in France, plus many more across our entire value chain.
"Today's announcement shows continued commitment to France, helping to build the French economy and contributing to sustainable French communities for years to come."
Packaging Gateway has approached European representatives of the Coca-Cola Company for comment.