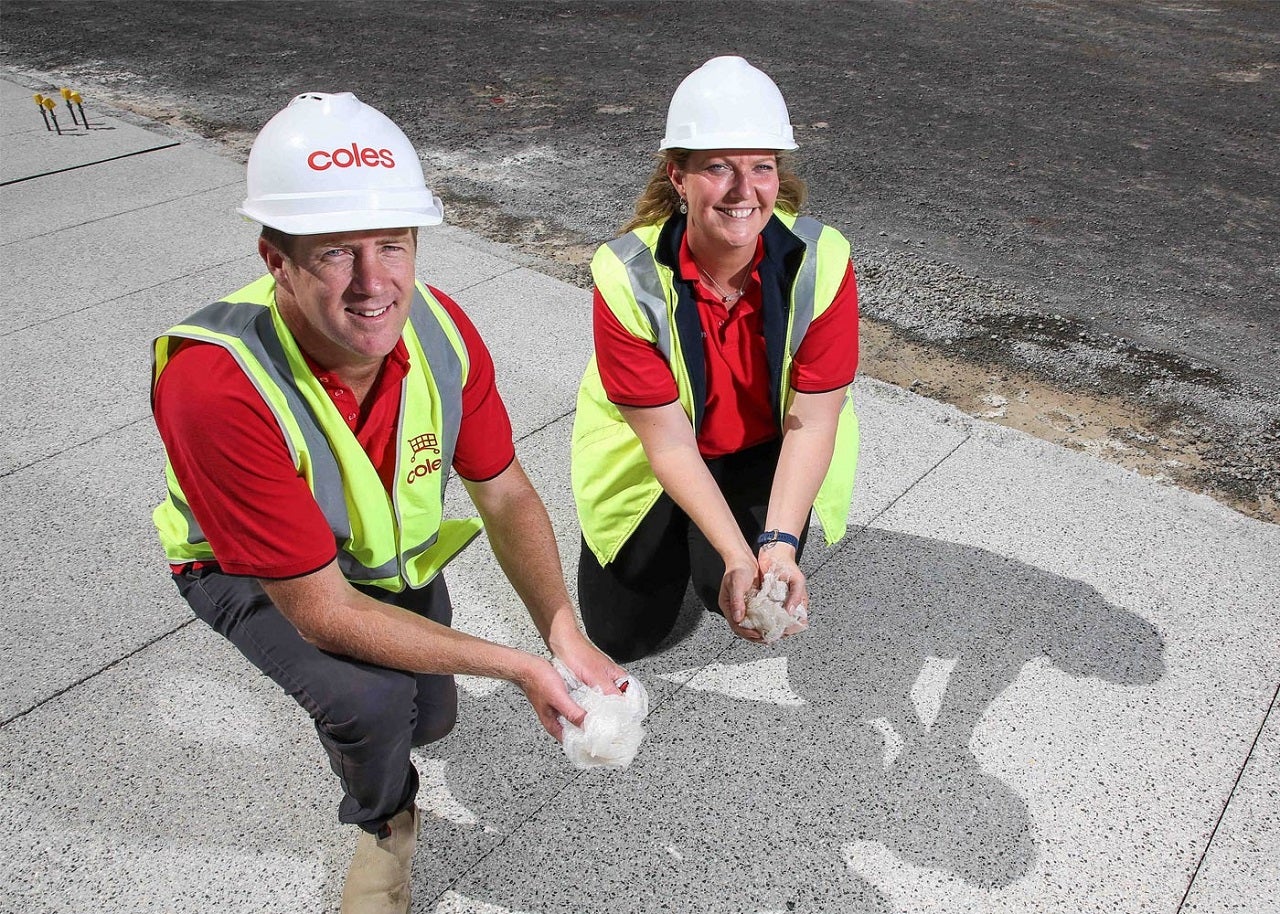 Australian supermarket chain Coles Group has announced a new technology to recycle soft plastic packaging that end up in landfill.
The new Polyrock concrete technology has been developed in collaboration with RMIT University and Victorian recycling companies RED Group and Replas.
Polyrock is produced from plastic bags and soft plastic packaging. It serves as a sustainable alternative to aggregate minerals used in concrete.
Coles stated that more than 6.5 million pieces of soft plastic will be recycled into concrete. It will be used in the construction of Coles' new supermarket at Cobblebank in Melbourne's west.
Coles state construction manager Victoria Fiona Lloyd said: "Coles was looking at opportunities to use the new technology in future developments.
"We collect roughly 30 million pieces of plastic every month through our customer REDcycle programme, so there's a huge opportunity to use Polyrock in other Coles developments or other construction projects.
"This is just the beginning of what is possible – this project alone will help repurpose more than 6.5 million pieces of soft plastic from landfill."
As per data by Clean Up Australia, only 10% of the 3.5 million tonnes of soft plastic thrown out by Australians each year is recycled.
The company expects that the new technology has the potential to build a more circular economy and support future infrastructure projects.