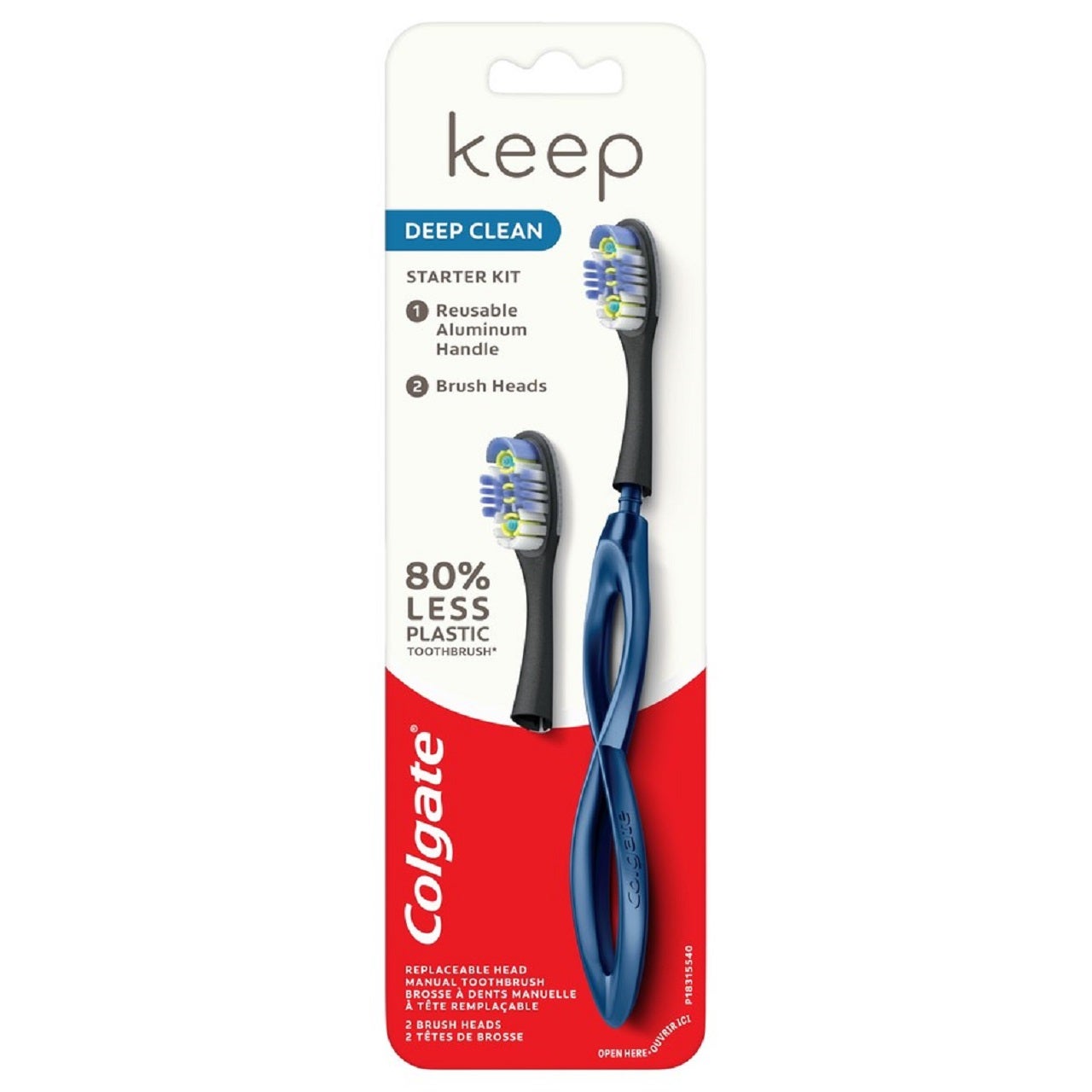 Colgate has introduced a new Keep replaceable head manual toothbrush with an aluminum handle to reduce plastic waste.
The replaceable head uses 80% less plastic compared to the brand's traditional manual toothbrushes while the 100% reusable aluminum handle is lightweight and available in navy or silver colours.
The outer cardboard packaging of the new manual toothbrush is made with completely recyclable 60% recycled content.
Colgate-Palmolive vice-president and general manager Dana Medema said: "The Colgate brand is in more homes than any other, so we can and we will create a healthier, more sustainable future for all.
"That's why in Colgate's 2025 sustainability goals, we pledge to reduce plastic waste from toothbrushes by 50%."
According to the company, more than 495 million of adult manual toothbrushes were bought in the US last year.
Since toothbrushes do not make it through recycling streams because of their small size, mix of materials and other restrictions, they end up in landfill.
The company, through a collaboration with TerraCycle, has recycled over five million toothbrushes as well as other oral care items for ten years.
Medema added: "The launch of Keep is just one step towards our goal, with 80% less plastic vs. comparable Colgate toothbrushes.
"We know we have many more strides to make towards a zero-waste toothbrush future and are proud to be starting here."