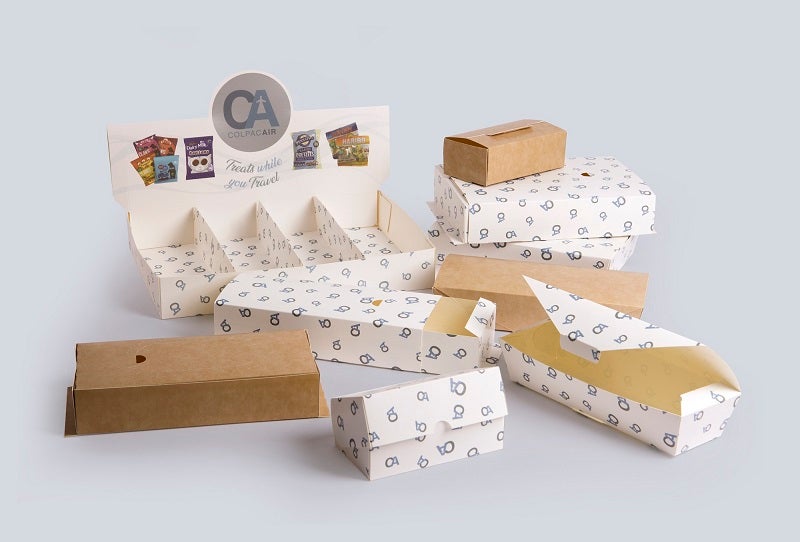 UK foodservice packaging company Colpac has launched its first 100% recyclable travel packaging range at the World Travel Catering & Onboard Services Expo (WTCE) in Hannover, Germany.
The recyclable travel packaging range comes in 19 different formats and has been designed to fit aeroplane trays or replace trolley storage trays. Colpac aims for the range to simplify onboard dining, minimise handling and maximise sustainability. It is designed to be customisable for companies to adapt their own branding and produced as stock products, which can reduce waiting and delivery times.
Included in the range are the combination meal boxes, which have a perforated removal area to add hot food and are ideal to use for hot meals with additional sides and snacks, and the retail snack boxes, which can be turned into a tray for inflight snacking. The Snac Pac products can be used for oven-heated, microwavable and frozen snacks, such as toasties, and the Treat Tray, a full-size tray that has a food divider, fits on a cabin trolley and can be used for mid-flight snacks.
Colpac commercial director Andrew Grimbaldeston said: "The new travel packaging range underpins our business model of developing ranges which specifically meets the needs of different industry sectors and we are confident that this will strengthen our ties to the travel market."