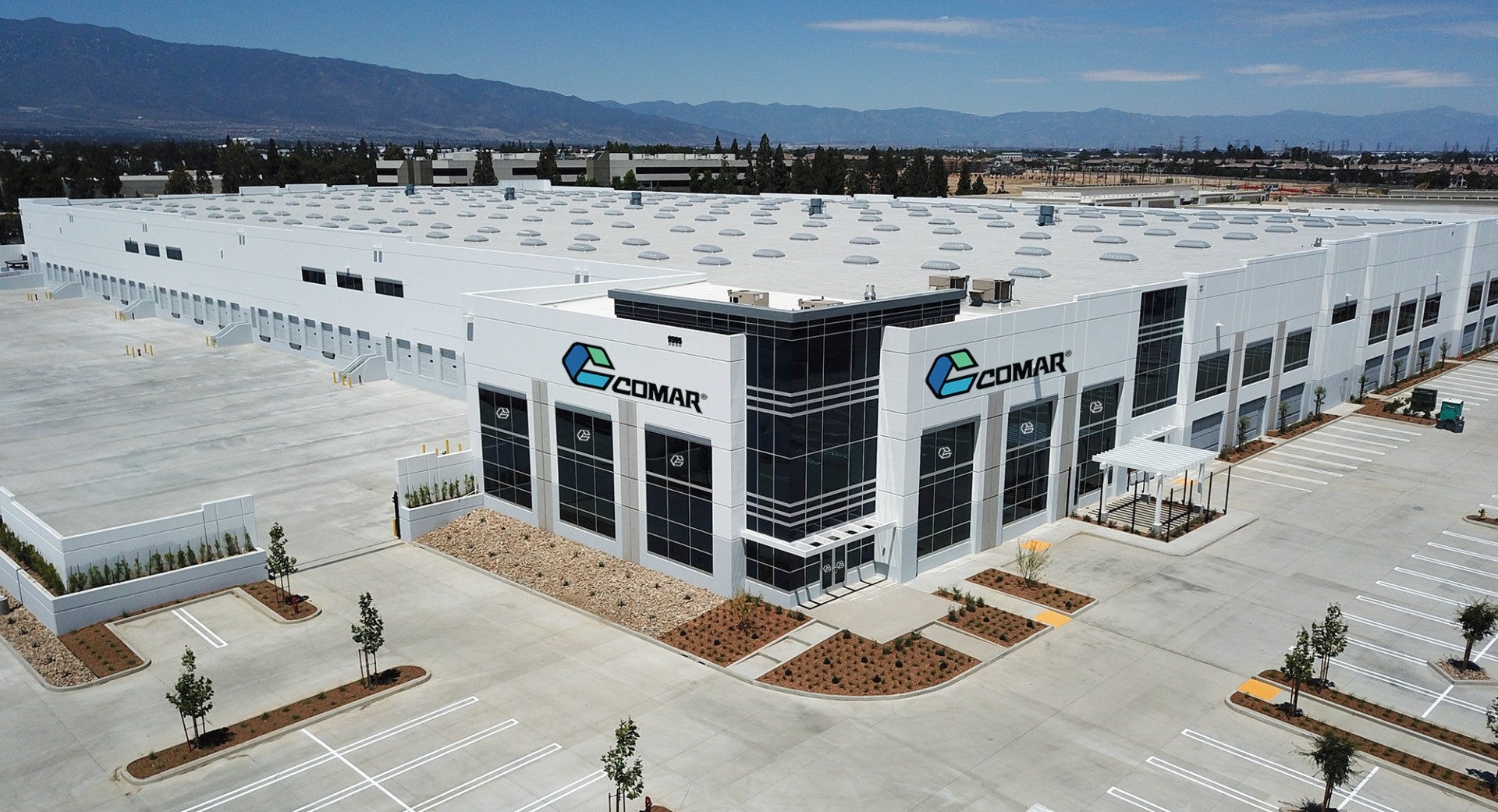 US-based packaging company Comar has finished building a 230,000ft² manufacturing facility in Rancho Cucamonga, California.
The facility features injection moulding, injection blow moulding and injection stretch blow moulding cells.
Comar has also built ISO Class 8 clean rooms and white rooms covering 50,000ft² of floor space. These will aid the production of diagnostic consumables, medical devices and sub-assemblies.
The plant also houses a full-service design, development and prototyping centre to support the company's existing innovation and development hubs in the East Coast and Midwest regions of the US.
Comar initially announced plans to build the facility last February.
Comar CEO Mike Ruggieri said: "The dedication of the new Rancho Cucamonga facility is an inflection point for our organisation.
"We dreamed of bringing together all our West Coast capabilities under one roof and elevating them to the highest standards achievable.
"We believe this team has accomplished that and then some. It is an exciting space and will be a source of immense pride for our employees.
"For our customers in the medical and healthcare space, the investment will only advance our ability to deliver solutions that help them enhance and extend lives!"
Following the construction, employees, equipment and operations from Comar's existing plants in Rancho Cucamonga and Garden Grove, California, will be consolidated into the new facility.
The facility will be certified to ISO 13485 standards, compliant with current good manufacturing practice and registered with the US Food and Drug Administration (FDA).
Based in Voorhees, New Jersey, Comar supplies speciality packaging solutions and custom moulding medical devices and assemblies.
The company operates nine strategic manufacturing and distribution locations and employs a range of plastic moulding technologies.
Over the past 18 months, Comar has increased its operational footprint by more than 40% by opening manufacturing plants in New Jersey, Wisconsin and California.