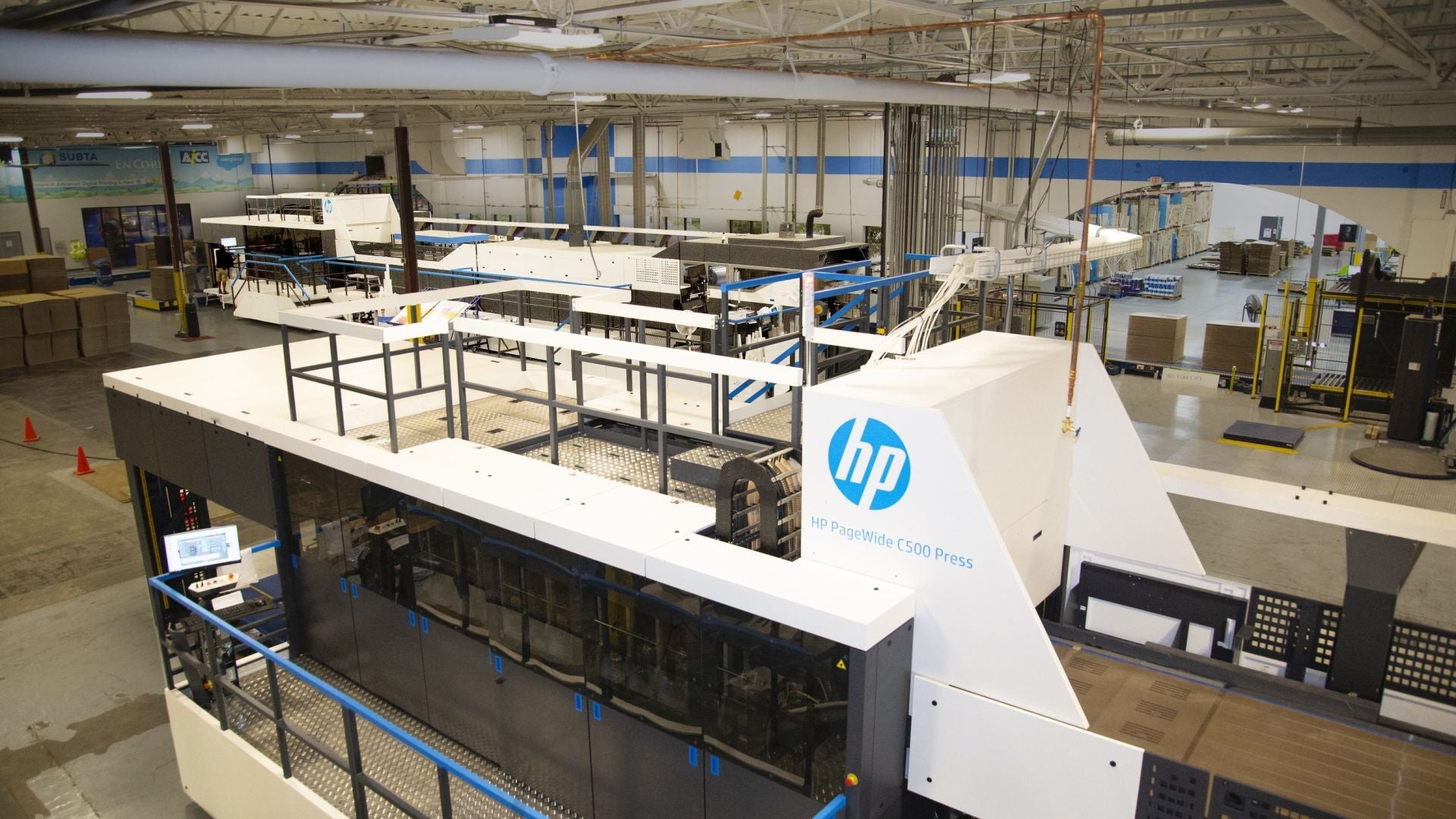 US-based corrugated packaging company CompanyBox has invested in an HP PageWide C500 Press to expand its capacity and digital print solutions.
The company installed the press at its facility in Charlotte, North Carolina, in an effort to add to its business capabilities while complementing its range of digital equipment.
Known for its flexibility on small to large runs, the C500 press offers sharp text, barcodes and smooth tone transitions in 'vivid' colours.
The press features a stacker, which allows the user to carry out smaller tasks concurrently to larger runs without compromising press speed.
CompanyBox CEO Louie DeJesus said: "Combined with our platform and technology, we are providing our customers with new and innovative ways to capture the consumer's attention.
"The package can now become a communication piece, personalised and targeted to specific geographic markets and events. Gone are the barriers and long lead times inherent in traditional platforms."
With this acquisition, CompanyBox has become the first company to operate two C500 presses at the same facility.
The addition comes after the company unveiled its second 65,000ft² facility, increasing its total digital packaging dedicated floor space to 180,000ft².
CompanyBox claims that this expansion allows it to serve customers' requirements within a ten-day window.
Mr DeJesus said: "We can now automate two-sided digital printing utilising the two HP C500s with our fully conveyorised facility.
"To support that added capacity, we [have] increased our converting equipment by purchasing two additional Eterna Die Cutters, a Vega Speciality Gluer, a two-piece Stitcher Gluer, a rotary die cutter and a central scrap system."
CompanyBox will officially inaugurate its new expansion in November, supported by its minority partner Green Bay Packaging.
Green Bay Packaging CEO Bryan Hollenbach said: "This investment builds on the platform that CompanyBox established by being a pioneer in digital printing.
"Green Bay Packaging is excited to be a part of this investment and taking the next step in the journey."