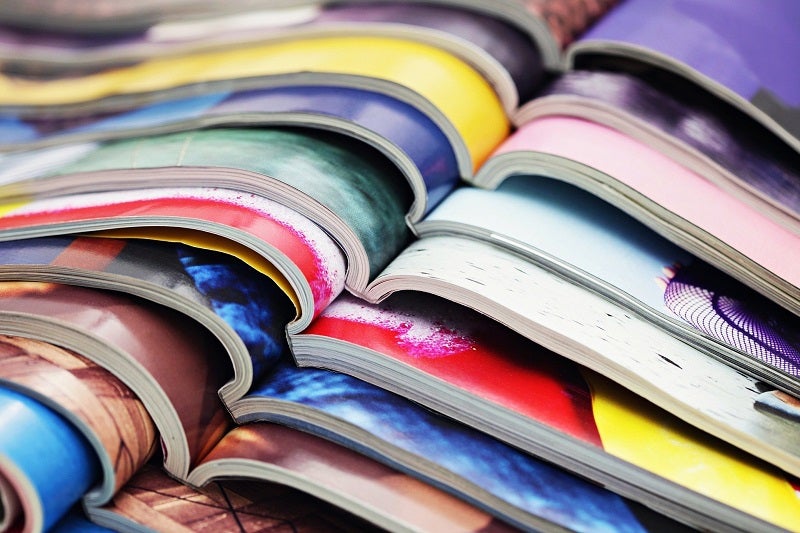 Condé Nast has become the first media company to sign the UN Fashion for Global Climate Action (UNFCCC) Fashion Industry Charter for Climate Action and to make magazine packaging pledges as part of the Ellen MacArthur Foundation New Plastics Economy Global Commitment.
The company said that through the partnerships, new initiatives and clear targets of accountability, it aims to push higher standards and systemic change in addressing the world's most critical issue, climate change.
Condé Nast said it will use its brand's global influence to drive climate action through its own operations and the fashion and media industries. The company also aims to influence consumers' behaviours by promoting sustainable fashion, such as through the re-use of clothes and the use of innovative materials and technologies.
Condé Nast CEO Roger Lynch said: "Condé Nast is home to some of the most influential, iconic brands in the world. We have a responsibility to use the power of those brands to help raise awareness, define terms of change, and point to solutions to ensure our audiences and our industry are informed and engaged in taking climate action.
"We also have a responsibility to operate our business in the most sustainable way possible. We are committed to measuring and reporting on our progress as we strive to be better global citizens."
Condé Nast plans to publish its first assessment report in early 2020 and define a strategy for a global sustainability plan, which includes establishing goals for its use of greenhouse gases.
Pollution in the fashion industry and its effects on the global waste crisis
As the second-largest polluter in the world, the fashion industry contributes to environmental issues such as water contamination, textile waste and plastic and paper pollution.
Recently, the industry has come under fire for it wasteful actions, with more and more consumers realising the non-recyclability of their habitually purchased products, including magazine packaging.
As of this year, more than half of Condé Nast-owned operations began removing fossil-based, non-recyclable plastic wrapping for magazine subscriptions and newsstands. The move seeks to totally eliminate the use of plastics or to replace it with recycled and bio-based alternatives.
Condé Nast said it plans to do the same for all its US publications in 2020.
Through the magazine packaging plastics pledge with the Ellen MacArthur Foundation, Condé Nast has ultimately committed to completely eliminate fossil-based non-recyclable plastic from all products across all owned markets, by 2025.
Condé Nast international global chief operating officer and president Wolfgang Blau said: "Fashion has always reflected the big changes in society and been part of the cultural discourse. It is that timeliness that makes fashion so influential.
"Today, it is the duty of designers, textile manufacturers, fashion houses and fashion journalists to completely re-imagine, re-design and re-engineer how we make and consume fashion. As the world's number one fashion publisher, we commit to doing our very best in championing these positive efforts. We absolutely must reach the Paris climate goals."
UN climate change executive secretary Patricia Espinosa said: "I welcome Condé Nast's announcement today. Condé Nast is the first media outlet to join the Fashion Industry Charter, which is a token of their commitment to play their part in reaching the Paris Agreement goals and highlights the need to have every sector and everyone on board.
"As a global media company, their engagement will be very valuable to disseminate information about the sustainability efforts and achievements of the fashion industry as well as informing the world about the need for wider and accelerated climate action."