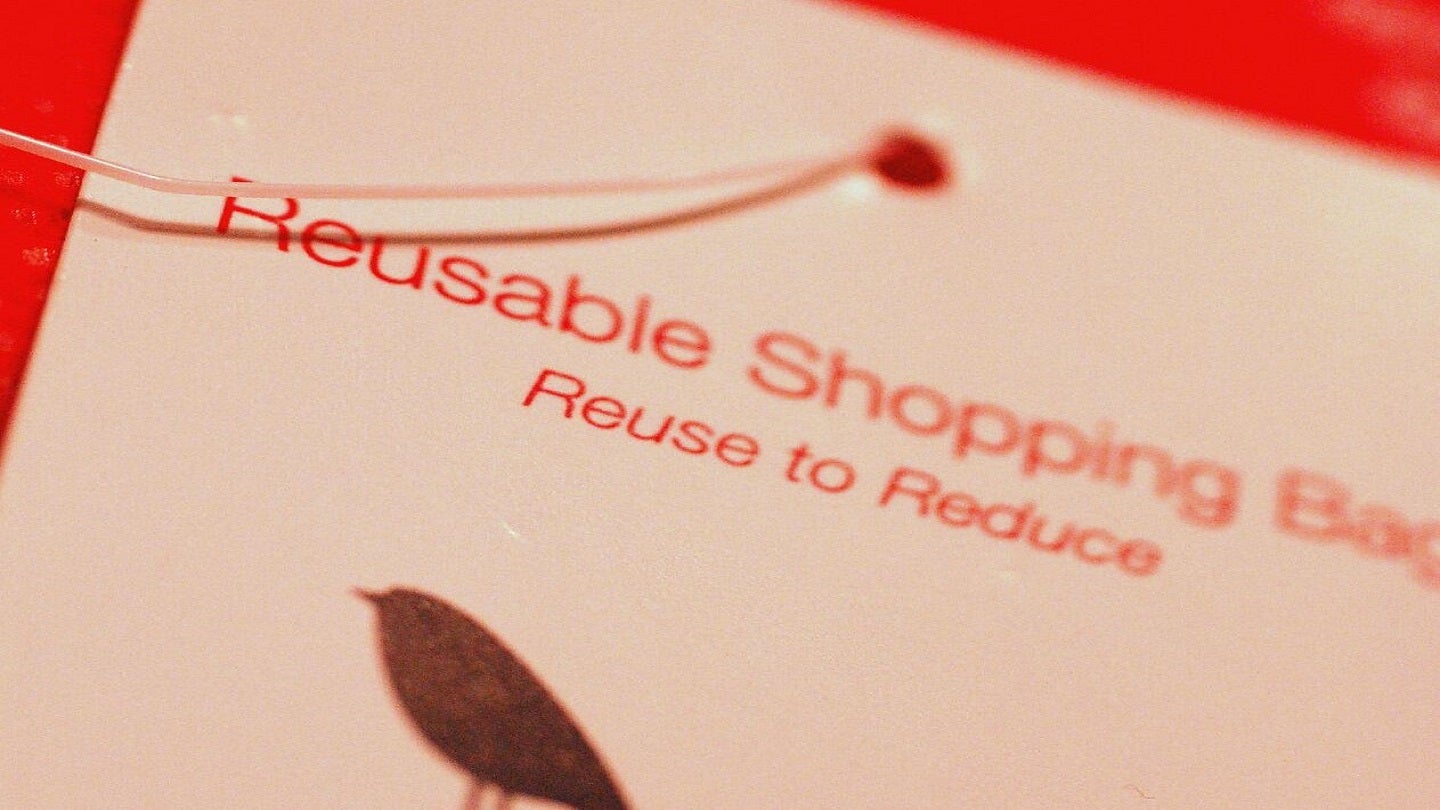 The Consortium to Reinvent the Retail Bag, which is managed by Closed Loop Partners has launched two reusable bag pilots across three US states.
Claimed to be the consortium's largest-ever pilot, the initiative will take place in more than 150 stores.
The pilot is launched in partnership with the consortium's founding partners CVS Health and Target. Major retailers DICK'S Sporting Goods, Dollar General, Kroger, TJX and Ulta Beauty also joined the initiative and will launch the pilot within their respective brands.
During the trial, all retailers will offer the same solutions from the consortium's recently published playbook, including signage, marketing and customer prompts about reusable bags.
This will be conducted at all participating stores across Denver, Colorado and Tucson, Arizona, as well as in the surrounding areas.
The pilot will run from May to July 2023; its aim is to observe the impact of retailers' collective efforts in driving major cultural shifts.
To complement the Bring Your Own Bag Pilot, the consortium will launch its second trial, the Returnable Bag Pilot.
As part of this, CVS Health and Target will collaboratively pilot a new reusable bag solution at multiple stores, for use with customers who forgot their own reusable bags.
Customers can buy a returnable bag from the store checkout with a $1 deposit, which they can later reclaim when returning the bag to any store participating in the scheme.
The 'returnable bag' service model will be tested in New Jersey from April to July 2023.
Kate Daly, Closed Loop Partners managing director and head for the Circular Economy division said: "We need to consider a range of needs, contexts and policy landscapes to create a less wasteful future for the retail bag.
"These two pilots are complementary by design, understanding that a diversity of solutions is needed to effect systems change and mitigate unintended consequences. We are bringing retailers together to advance reuse solutions collectively that support customers and reduce single-use plastic bag waste.
"We look forward to piloting at this large scale, engaging multiple retailers both in and beyond the Consortium to generate greater industry engagement and ecosystem impact."