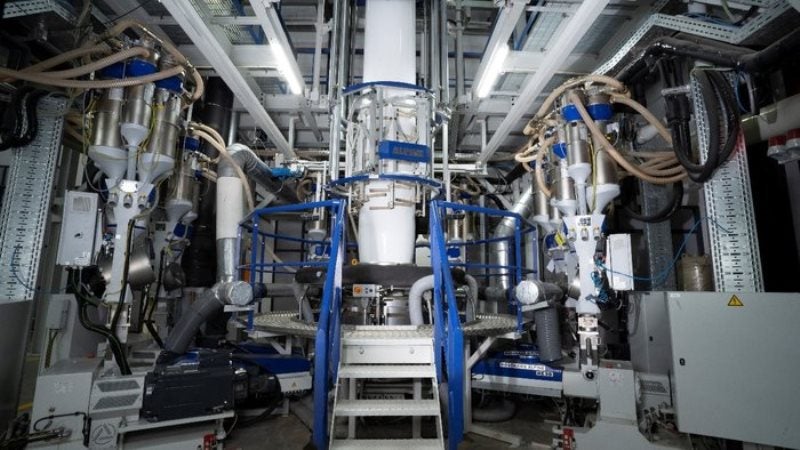 Austrian packaging company Constantia Flexibles is set to open a 100% sustainable and recyclable flexible packaging production plant in India.
Constantia Ecoflex plant is located in Ahmedabad, Gujarat, and will officially open on 20 November. It will focus on manufacturing EcoLam, which is an environmentally friendly packaging range and part of the company's Ecolutions product line.
EcoLam is a completely recyclable lightweight Mono-PE laminate. It comes in various grades, including EcoLam, EcoLamPlus, EcoLamHighPlus.
The material has approximately 32% lower carbon content compared to its equivalent products.
Constantia Flexibles CEO Alexander Baumgartner said: "We know about our responsibilities towards the industry, the end consumers and, first and foremost, towards the environment.
"Thus, we are not only focusing on developing more environmentally friendly packaging, we also designed the first plant in the world dedicated to produce sustainable packaging only.
"The plant named Constantia Ecoflex Ahmedabad is located in Gujarat in India, which is the perfect market to implement such a forward-looking project."
India was chosen for the site due to the country's early awareness of recycling waste and the adoption of Plastic Waste Management Rules in 2016.
The rules encourage eliminating single-use plastic such as pouches completely by 2022 and removing all non-recyclable multi-layered plastic. The site has started test runs in September.
Covering an area of approximately 24,500m², the new facility currently employs 50 people and the number is expected to triple by the second quarter of next year.