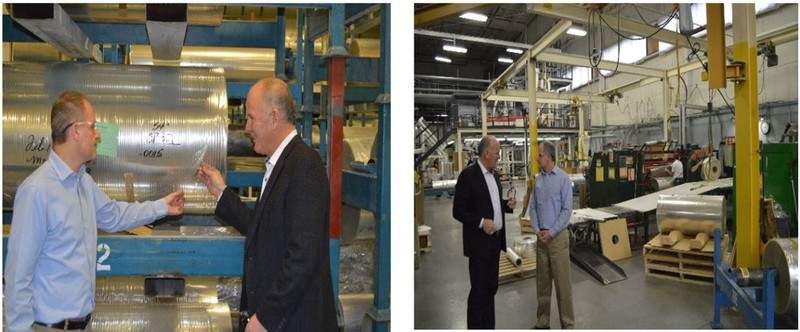 Plastic film packaging company Copol International has secured funding from the Canadian Government to upgrade its manufacturing equipment in order to enhance output and quality.
The C$360,000 funding is expected to help the company meet increasing demand from international and domestic customers.
The financing is part of the government's initiative to strengthen the position of Atlantic Canadian businesses in the global market.
"This project positions us to meet or exceed these more exacting customer expectations."
Canadian Innovation, Science and Economic Development Minister and Atlantic Canada Opportunities Agency (ACOA) Minister Navdeep Bains said: "Our government applauds Atlantic Canadian companies that are selling more goods and products in world markets and helping to grow the region's economy.
"Business innovation and productivity are key to a dynamic economy and a higher standard of living in Atlantic Canada."
The repayable funding has been granted through ACOA's business development programme, under which small and medium-sized enterprises receive assistance towards expansion and modernisation.
The financial grant will be directed towards the completion of a major upgrade to the company's oldest production line.
Copol expects the investment in new, energy-efficient technology will enhance product quality, as well as reduce the risk of unscheduled repairs and downtime.
Copol International operations vice-president Denis Lanoë said: "Our customers expect quality, consistency and exceptional service. This project positions us to meet or exceed these more exacting customer expectations."
Founded in 1992, the company operates a 90,000ft² manufacturing facility in North Sydney, Nova Scotia.
Copol manufactures cast polypropylene film (CPP) for both flexible packaging and non-packaging applications.