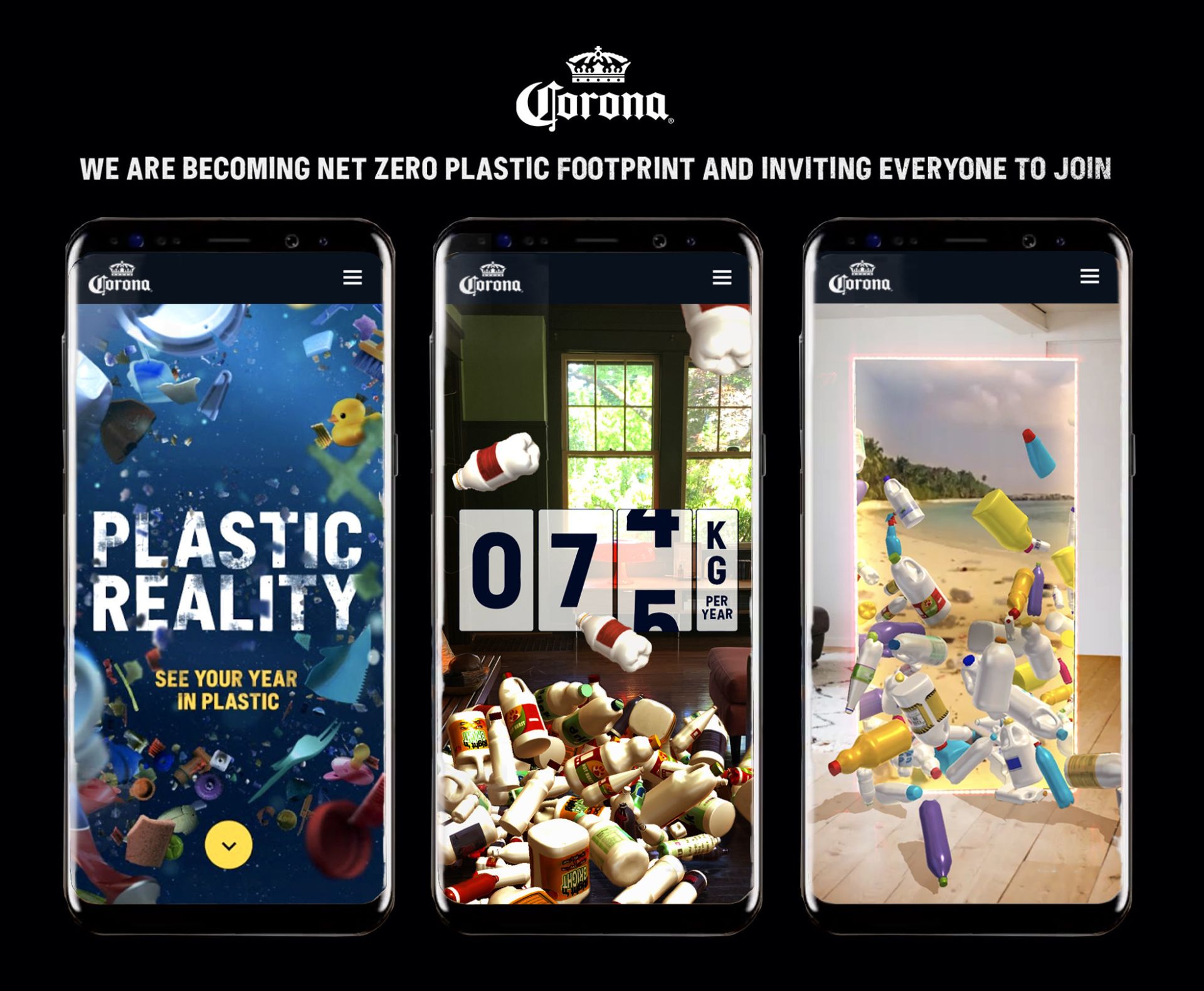 World-famous beer brand Corona has achieved a net-zero plastic footprint worldwide, marking a milestone in its long-term efforts to combat marine plastic pollution.
The achievement implies that the company's rate of plastic released into the environment is much lower than the rate of plastic it recovers.
The brand's global operations were recently subject to an in-depth external evaluation by climate solutions provider South Pole against the 3R Initiative's Corporate Plastic Stewardship Guidelines.
The process evaluated Corona's use of plastics in all its brands' products and distribution logistics programmes.
The brand's mitigation activities, including its investment in Mexico Recicla, were also calculated using Verra Plastic Waste Reduction Standard.
To mark World Oceans Week, Corona has launched an augmented reality (AR) app, Plastic Reality, to illustrate the extent of plastic pollution.
Users of the app are given an estimate of their annual plastic footprint after answering a few basic questions about their spending habits.
This imprint is then visualised using coloured pieces of plastic that splash the user's physical world like seawater washed up on the shore.
Corona Global marketing vice-president Felipe Ambra said: "As a brand born on the beach and deeply linked to nature, Corona must do everything in its power to be an ally of our environment and our oceans.
"To become the first beverage brand in the world to have a net-zero plastic footprint is [a] very recent initiative of Corona's more general ambition to help protect the world's oceans and beaches from plastic pollution. But we cannot do it alone.
"That's why Corona created Plastic Reality, an augmented reality experience that allows people to see their annual plastic footprint from their homes.
"Seeing the equivalent of a whole year of plastic use in your living room is truly eye-opening, and I hope it will inspire people to reduce their personal use of plastic and its impact on the environment."
The brand, owned by Anheuser-Busch InBev, recently launched the Barley Pack, a technology that turns leftover barley into paper packaging to reduce waste.
In March, Anheuser-Busch InBev launched a sustainable packaging design for the Corona brand.
The design uses leftover barley straw from farmers' harvests to create a paper board for producing the packaging.