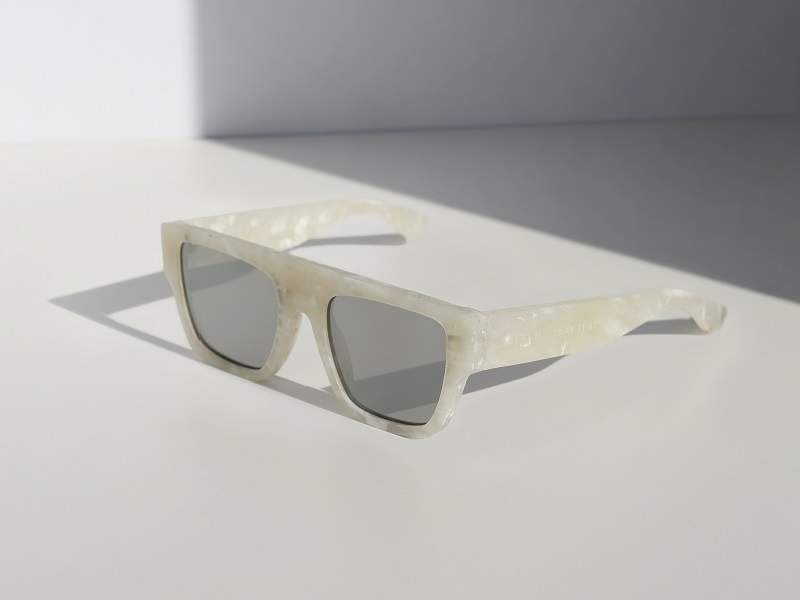 Mexican beer brand Corona has partnered with non-profit organisation Parley for the Oceans to launch a limited-edition pair of sunglasses entirely made from Parley Ocean Plastic material recovered from marine debris and coasts.
The Clean Waves sunglasses, which will be available for purchase on Net-a-Porter from 1 June, will be sold in a bid to help prevent plastic from contaminating the oceans.
Each pair will feature individual geographical coordinates, which indicate a specific island near Bali, Maldives or Palau that has been affected by plastic pollution but will receive help thanks to the money raised from sales. For every 100 pairs sold, Parley and Corona have pledged to protect another island from plastics for one year.
The move comes as part of the two companies' joint commitment to protect 100 islands by 2020, which sees plastic waste was collected from several remote islands and awareness raised through education campaigns.
The companies said that the Clean Waves sunglasses are the result of the upcycling of a full range of plastic types, including PET, Nylon 6 and HDPE, as well as transformed polypropylene to be used in high-end consumer products.
Parley for the Oceans founder Cyrill Gutsch said: "Plastic is everywhere, a design failure which harms sea life and human health. While we can't phase it out overnight, we can stop making more. Clean Waves is the urgently needed fundraising platform where creators support our movement by designing products from Ocean Plastic, a premium material made from upcycled marine plastic debris.
The sunglasses, which will cost from £215 to £230, have been produced thanks to a technology that is able to transform low-level types of plastic waste into high-performance materials. They come in three models; the White Flag, which funds the protection of one island in the Maldives, Coral Sand, supporting Bali archipelagos, and Reef Camo for islands in Palau.
"As a brand that calls the beach home, Corona has a long-term mission to address the problem of marine plastic pollution and ultimately protect paradise. Over the years, we've conducted many clean-ups and most recently committed to protect 100 islands by 2020 with Parley," said Corona Global VP Felipe Ambra.
"Yet, with approximately eight million metric tons of plastic being dumped into the ocean each year, we recognise that the problem is bigger than any one island and the creation of Clean Waves is a way for other ocean warriors to support upcycling and help us build on our existing commitment."