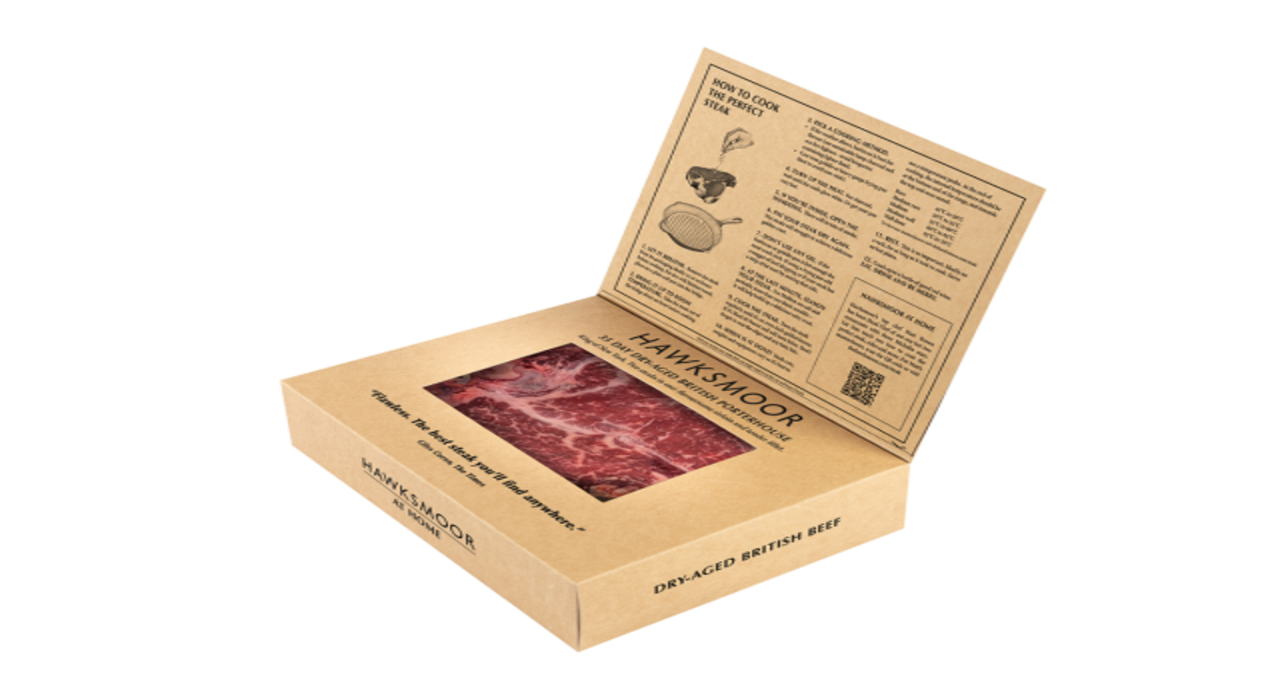 Packaging solution provider Coveris' Board division has produced new twin kraft boxes for Hawksmoor restaurant's 'at home' range.
Launched online with Ocado, Hawksmoor designed the new pack in-house.
The 'at home' range features seven packaged steaks, including individual prime cuts such as Ribeye, Sirloin , Rump and Fillet, as well as larger cuts such as Prime Rib, Porterhouse and T-Bone.
Furthermore, customers can order online across the nation on Hawksmoor 's online shop.
Designed in house by Hawksmoor , the new twin kraft boxes are made from a lightweight, recycled board.
The packs are fully recyclable after use.
Coveris board division new business development manager Rob Court said: "We're really proud to have launched these packs and supported Hawksmoor in bringing their amazing brand into the home.
"As we all know, the landscape for the restaurant industry has changed dramatically over the last year and though we hope this returns to normal as soon it safely can, we are equally excited to be supporting more brands looking to make that jump into online retail.
"The considerations that need to be made when transporting premium restaurant products through new supply-chains are complex and with our knowledge and expertise in this sector, we are able to do this in a more sustainable way."
Earlier this month, UK natural source water supplier Highland Spring Group introduced its Eco Pack using a complete 100% recycled film from Coveris' Duralite R range.