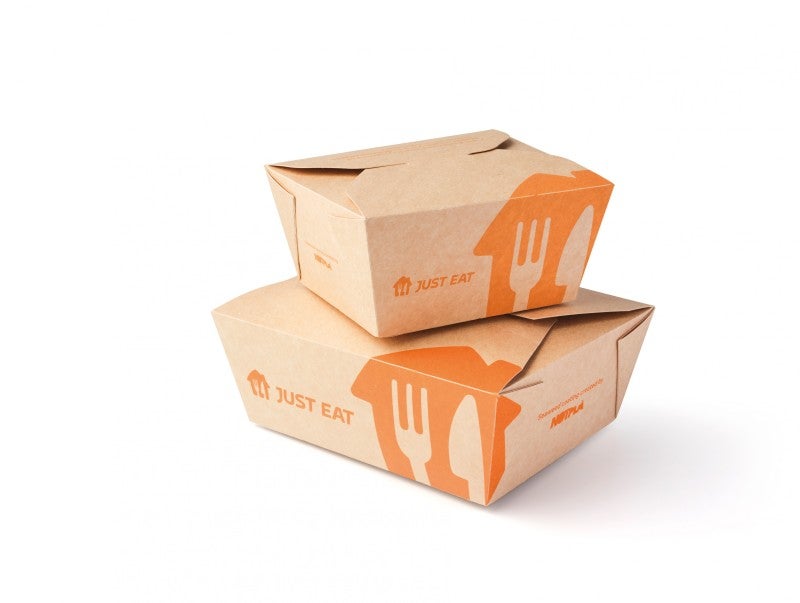 European packaging company Coveris and sustainable start-up Notpla have partnered to introduce a range of recyclable food cartons.
Developed using Notpla's barrier coating technology, the new coated-board packaging is fully printed and branded.
The biodegradable packs feature specialist water-based inks designed to improve sustainability, as well as an advanced oil barrier function claimed to offer better performance than plastic.
The naturally coated board packs will replace all-plastic containers or hybrid filmic-laminated board solutions that need plastic liners for grease and moisture resistance.
The packs are offered as off-the-shelf Notpla own-brand takeaway boxes and custom-printed designs.
Fully approved for food-contact applications, the packaging was also launched at the Women's European Championship (Euro 2022) final at Wembley Stadium, London.
Coveris Food-on-the-move category director Emma Moate said: "We're really proud to have worked alongside Notpla as their development and print partner, marking a major step in delivering a more sustainable future for foodservice brands and products.
"Given the functional requirements of packaging combined with disposal challenges in this sector, the new coated packs really are the packaging of the future, supporting our journey towards No Waste through combined food and packaging waste reduction for our customers."
Notpla Coating is a mixture of seaweed and plant extracts that offers food-safe barrier function and degrades naturally within four to six weeks.
The material is applied on sustainably sourced cardboard, making it both recyclable and home compostable.
Earlier this year, Coveris partnered with pet food producer Irish Dog Food to develop recyclable bags for its products.
Irish Dog Food adopted bags made from fully recyclable mono-material polyethylene (PE) to replace its previous bags, which contained non-recyclable polyethylene terephthalate (PET/PE).
The new packaging is intended to allow the brand to offer recyclable and premium packaging in bigger sizes.