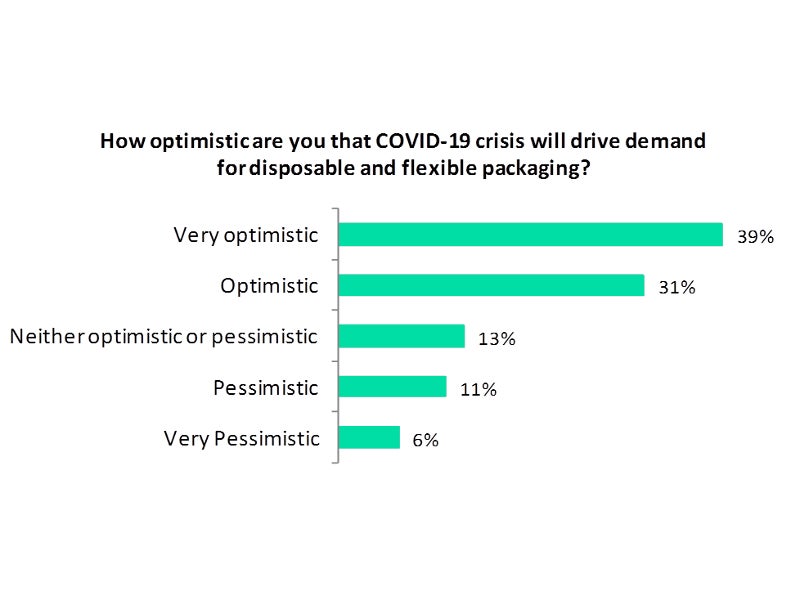 An increase in demand for disposable and flexible packaging is foreseen during the COVID-19 pandemic, as witnessed in a poll Verdict has conducted to assess the impact of COVID-19 outbreak on the demand for the two types of packaging.
Analysis of the poll results shows that the optimism is high about the COVID-19 outbreak driving the demand.
Among the respondents, 67% were optimistic about the pandemic driving the demand, with a majority 39% being 'very optimistic' and a further 28% being 'optimistic'.
However, 13% of the respondents were neither optimistic nor pessimistic about the COVID-19 pandemic driving the demand. While 11% of the respondents were pessimistic, a minority 6% were 'very pessimistic' about the same.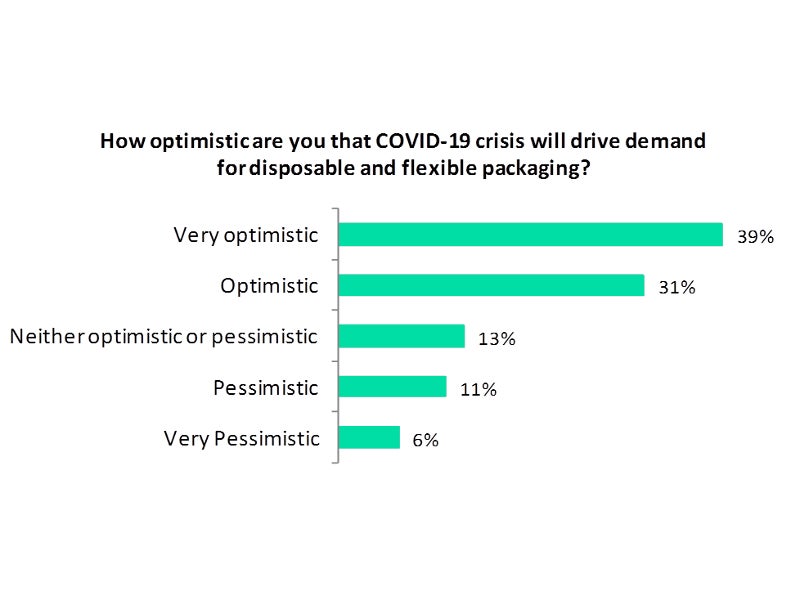 The analysis is based on 212 responses received between 26 March and 01 May.
Demand increases for disposable and flexible packaging despite sustainability initiatives
Sustainability was at the forefront of food and beverage companies' strategies before the COVID-19 pandemic as they faced criticism over the environmental impact of single-use or disposable packaging. These companies began various initiatives to cut-back on the use of disposable and flexible packaging.
The COVID-19 pandemic, however, has resulted in a surge in disposable and flexible packaging as they are considered to be more hygienic due to limited handling. The World Health Organisation (WHO) itself recommends the use of disposable containers and packaging to avoid the need for cleaning and risk of infection from handling used containers.
The rise in food delivery and takeaway services is expected to further drive demand for disposable and flexible packaging. Many companies have already switched to single-use plastics and banned reusable containers including Starbucks in March 2020.
Similarly, certain retailers in Singapore have withdrawn the Bring Your Own (BYO) container scheme to contain the spread of the virus, says GlobalData, a leading data and analytics firm.
Organisations such as the Plastics Industry Association in the US is also highlighting the advantages of plastic in combating the spread of COVID-19.