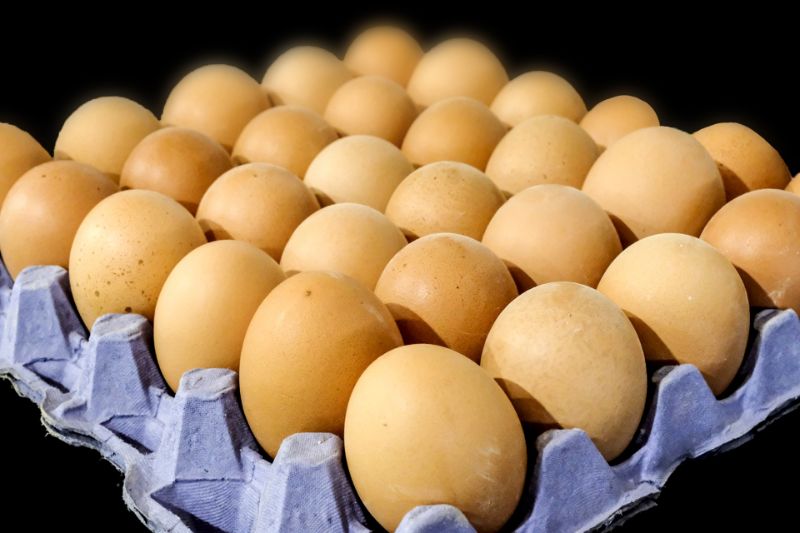 The US Food and Drug Administration (FDA) has temporarily relaxed certain packaging and labelling requirements for shell eggs that are sold in retail markets.
The decision was taken as Covid-19 pandemic led to a surge in demand for shell eggs, while appropriately labelled retail packaging for such products dropped.
With the new move, the federal agency seeks to ensure that the retailers meet the increasing demand of eggs amid the pandemic.
Usually, retail food establishments procure shell eggs from their suppliers in cartons which carry FDA-mandated food labels.
Egg cartons carry a statement of identity; details of the shell egg producer, packer or distributer; nutrition labelling; net quantity of contents; and safe handling instructions.
Under revised guidelines, FDA will not object to the sale of a packaged food if it does not carry nutrition labelling, subject to certain conditions.
In a statement, FDA noted: "This policy is intended to remain in effect only for the duration of the public health emergency related to Covid-19 declared by the Department of Health and Human Services (HHS), including any renewals made by the HHS Secretary in accordance with section 319(a)(2) of the Public Health Services (PHS) Act."
Meanwhile, the number of confirmed Covid-19 cases in the US has increased to 337,000. The disease has infected more than 1.2 million people globally, while the death toll crossed 70,000.
Last month, the FDA issued a final rule that requires cigarette manufacturers to place new health warnings on packages and advertisements.
The new health warnings are set to start appearing on cigarette packages from the middle of next year.