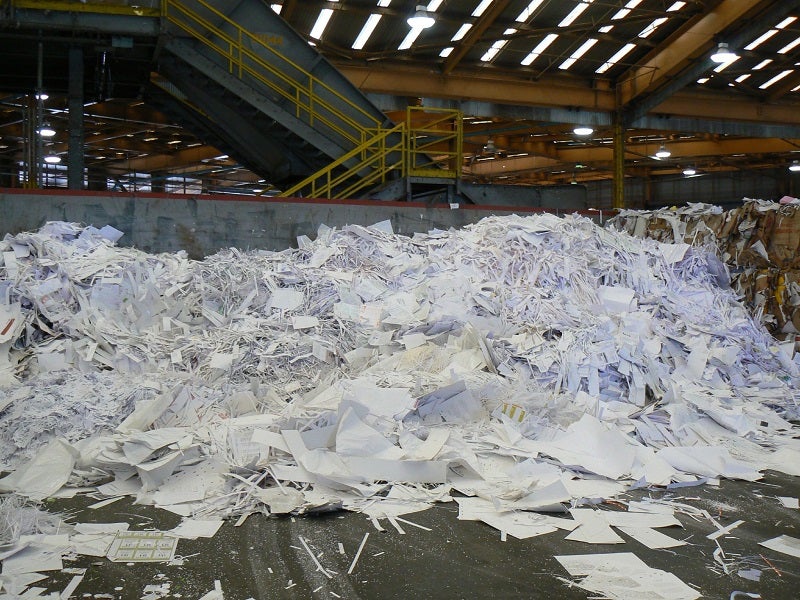 The Confederation of Paper Industries (CPI) and Waste and Resources Action Programme (WRAP) have launched new UK recycling guidelines for paper-based packaging.
The guidelines will enable retailers and brands to design and specify packaging to be reprocessed efficiently in paper mills.  They were created as part of a CPI directive to give retailers and specifiers clarification on what the UK paper industry deems readily recyclable.
According to the CPI,  UK recycling guidelines should 'lead to the optimisation of both the quality and quantity of materials being recycled at paper mills and crucially help create impetus for future technological development in paper packaging materials.'
The On-Pack Recycling Label scheme (OPRL) will also consider the guidelines when modifying its labels later this year.
CPI director of raw materials Simon Weston said: "Paper is widely acknowledged to be a sustainable, renewable and readily recyclable material. However as society develops, new uses are found, which may require the addition of other materials, perhaps to extend product life, and this can sometimes make recycling a challenge.
"Our new recyclability guidelines will make it easier for designers and specifiers to identify materials that provide properties such as water resistance while minimising waste. We hope they will provide confidence and direction to the supply chain and benefit the stock of fibre-based packaging being recovered for recycling."
WRAP strategic engagement manager Helen Bird said: "Improving the quality of paper and card that goes into our paper mills is good news for the environment and for the industry. These guidelines have been developed as a result of industry coming together to identify and address the challenges. Most brands and retailers want to do the right thing and this guidance will assist them to do that.
"We always have to remember that recycling is about manufacture, ensuring that fibre-based packaging that can be easily recycled is really important, particularly for a material that householders are so accustomed to recycling."