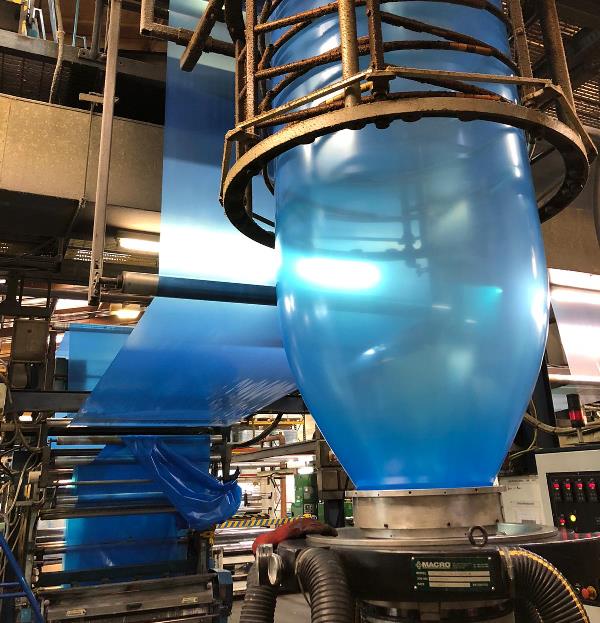 Cromwell Polythene's manufacturing and recycling unit Cromwell Plastics Recycling has donated half a tonne of blue polythene film.
The plastic film has been provided to a community fundraiser to produce disposable gowns for the NHS.
The fundraising partnership, which consists of volunteers and marine businesses, are developing personal protective equipment (PPE).
In order to manufacture film for standard, clear aprons, Cromwell Polythene has repurposed its three extrusion lines to meet the demand for PPE.
The film manufactured from Cromwell Plastics Recycling will be made into approximately 5,000 disposable plastic gowns. These will be delivered to Southampton General Hospital.
Cromwell Polythene managing director James Lee said: "We are proud to support this worthy cause.
"These businesses and individuals have volunteered their time and support to supply some of the heroes on the frontline, including hospitals and care homes with vital PPE equipment.
"We'd like to thank our team at Cromwell Plastics Recycling who have helped give this wonderful, partnership project further momentum."
FIBRE Mechanics along with other companies have allowed their cutting table and staff to cut the gown kits.
Additionally, MDS Leisure is supporting the project by professionally hand cutting the donated plastic film.
Both the Cutting Crew and Press Gang have delivered a total of 8,000 protective gowns to Southampton General Hospital. More than 25,000 units are currently in the pipeline.